Spotify Under Fire
For the past week, the music streaming platform, Spotify, has been under a lot of backlash. Artists and listeners took action against Spotify because the podcast host, Joe Rogan, who hosts "The Joe Rogan Experience" is accused of spreading misinformation about COVID-19. Actions taken against Spotify included artists taking their music off the platform and listeners deleting and unsubscribing from the platform entirely.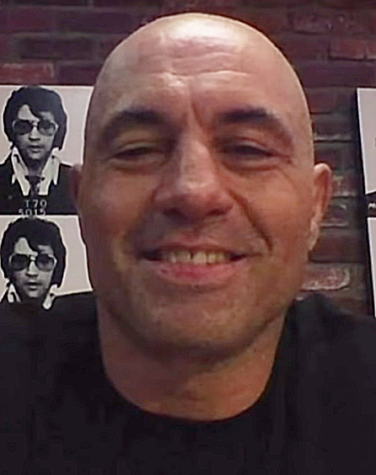 Crisis arose when medical professionals noticed that Rogan's podcast hosted guests spreading misinformation regarding the Covid vaccine.
Rogan states that he intends to do his, "best to make sure I've researched these topics," and, "try harder to get people with differing opinions."
Artists responded to Spotify by voicing their complaints about sharing a platform that spreads misinformation and taking their works off of Spotify. Singers Neil Young and Joni Mitchell joined the protest by pulling their music from the platform.
The nonprofit foundation, Archwell said in a statement, "Since the inception of Archewell, we have worked to address the real-time global misinformation crisis. Hundreds of millions of people are affected by the serious harms of rampant mis- and disinformation every day."
Amongst all the backlash, Spotify made a change in their rules and policies. This change will make a content warning for all songs and podcasts that contain information about COVID-19.
Spotify CEO Daniel Ek says that he intends to bar, "content that promotes dangerous false or dangerous deceptive medical information that may cause offline harm or poses a direct threat to public health."
"
I want you to know that from the very first days of the pandemic, Spotify has been biased toward action"
— Daniel Ek
The actions taken by Spotify in an attempt to mitigate the spread of misinformation caused even more backlash. An NBC poll found that out of over 3,500 people, 82% believe that Spotify's plan will do nothing to stop the spread of misinformation. People argue that Spotify, including other social media platforms like Twitter and Facebook have a duty to remove posts that spread misinformation. This has created massive arguments regarding free speech.
Ek says, "I trust our policies, the research and expertise that inform their development, and our aspiration to apply them in a way that allows for broad debate and discussion, within the lines. We take this seriously and will continue to partner with experts and invest heavily in our platform functionality and product capabilities for the benefit of creators and listeners alike."
It is still largely unclear how effective Spotify's plan will be towards combating the spread of misinformation regarding COVID-19. However, this could open the way to opening how people think about the duties that social media platforms have over censorship.