Keep the Dream Alive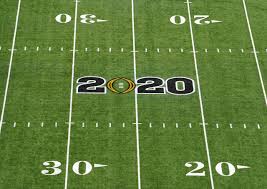 Earlier this year, college football conferences confirmed that their seasons would be postponed or even canceled, but since the NFL managed to come up with a plan to have their full season played, the college conferences changed their minds. The Big Ten and the Pac-12 are two of the biggest and well-known conferences in college football and both conferences broke news headlines when they reverted their decisions and chose to continue with the college football season.
Aiden Valenzuela, senior, is very passionate about college football and his favorite team.
"I was really upset when I saw that they were postponing the season, every year I look forward to the start of college football, and watching my favorite team, Oregon, play football and compete for conference championships. Last year we won the Pac-12 championship and it meant a lot to me because we hadn't won in about six years."
It was 2014 the last time the Oregon Ducks won the Pac-12 championship, and many college fans, like Valenzuela, are ecstatic that they have the opportunity to watch their teams play football and compete for the conference, or national, championship. Of course, the fans would be affected by the postponement of the college season, but the players would be the main ones who would suffer.
Valenzuela stated, "I think one of the main reasons that they changed their minds, was because of how unfair it would be to the players. These guys are busting their butts day in and day out to become better players, and to play the sport of football, which is one of the greatest sports ever, and my personal favorite."
What some people don't understand is the fact that most of these athletes' lives revolve around the sport that they play, love, and that brings out the best in them. Sometimes, football is the main reason for the players to attend the college where they are enrolled. The decision to allow schools to have football games is nothing short of a blessing for these young men because a lot of these athletes are hoping to use this season to boost their opportunity to play professionally. Trevor Lawrence, Clemson quarterback, along with many collegiate and professional football players, shared their thoughts through social media in regards to the season possibly being postponed, and that also played a big part in the season being held this fall.