A Macroscale Balancing Act
Waving goodbye to her family, Maria Synnes steps foot on her plane to travel more than 5,000 miles away from home. 13 hours later she will reach the blistering heat of Las Vegas, NV, a drastic change from the frigid cold of her home in Norway. Taking on a new family and environment, Synnes has to balance two lives thousands of miles apart.
From August 2021 to June 2022, Synnes is living in Las Vegas, NV on an exchange year to experience the American high school culture. Completely uprooting her life by choice, she is now navigating a very different world than she is used to.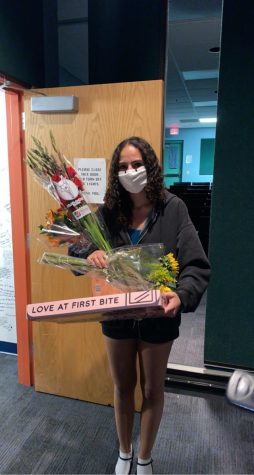 An exchange year would be trying for anyone to partake in, especially during a pandemic. However, Synnes has taken it in stride and is more than willing to modify her lifestyle to fit in. While an exchange year sounds scary, it can also be quite exciting.
"I was bored of my home life and wanted to do something different. I thought that it would be good life experience as well as a great opportunity to improve on my English," Synnes shared.
Exchange student, Synnes has definitely gotten what she expected. Las Vegas is a very different place from Norway. From formalities to schooling, Synnes has seen first hand just how unalike the two countries are.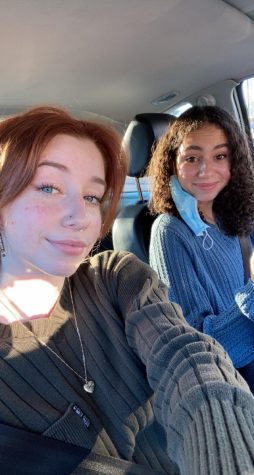 "I enjoy stuff like Homecoming because it is fun, but it is kind of extra. It can lead to a lot of pressure to spend money on dresses and stuff like that. I'm excited for Prom. For extra curriculars I prefer the way we have them in Norway because we meet more people that are not only at your school. When the school activities are held at the school and right after school it starts to feel like a chore," Synnes expressed.
While Synnes has been adjusting to life in Vegas well, she still has troubles that are not easily dismissed. Taking on a new school, having to make new friends, learning a different family dynamic, and much more, Synnes has felt a lot of worry.
She explained that, "The biggest challenge at first was feeling lonely all the time in the beginning because you have to make new friends. When having to make new friends you aren't close with them at first so you don't really have anyone that you are comfortable with especially being that your parents are not coming with you as well. It leads to a lot of sad feelings."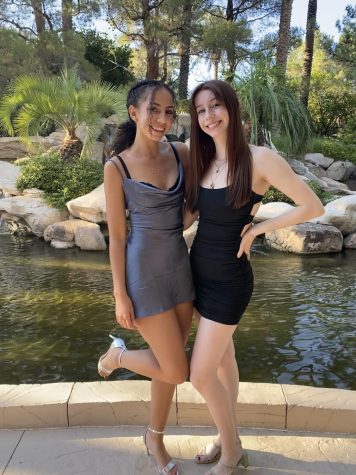 Nevertheless Synnes has created genuine relationships with others as well as maintaining her relationships in Norway. An exchange year, however, only lasts so long and her return to Norway is approaching quicker than she thought. Already halfway through her stay, Synnes is starting to come to terms with the fact that she will be leaving Las Vegas in four and a half short months.
Synnes divulged that, "It is going to be bittersweet. Of course I miss my friends back home and family and I'm so excited to see them. But I have made a lot of connections here and it is going to be much harder to maintain those relationships from across the globe.
Along with that I have spent like these ten months creating a whole life for myself and it is going to be hard to leave it behind."
What will it be like for her new found family when she is gone? Synnes' host mother, Wendy Hodges, shared that it is like having adopted another child.
Hodges comments that, "We are already planning our trip to Norway."