SpaceX's Bold Bathroom
On November 8th, 2021, the SpaceX Dragon capsule undocked from the International Space Station, ISS, and the returning four astronauts had to come back to Earth wearing diapers. They had to come up with this solution because during the spacecraft's flight, the urine storage system had become disconnected, allowing the urine to pool in the fan system. Luckily, it didn't cause any problems on the flight.
Crew-2 was not worried when this problem arose, because to them it was just another problem they had to overcome. With them spending nearly 200 days in space, lots of exciting things happened; the crew constructed a series of spacewalks to install solar panels to upgrade the station's power grid and they grew the first green chili peppers in space!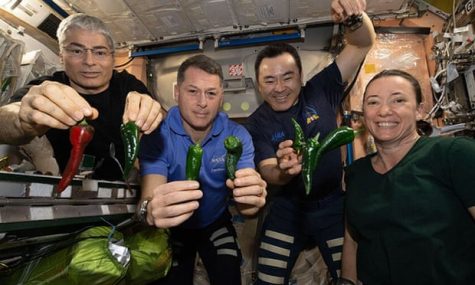 With the crew spending 20 hours inside the capsule, until the hatch reopens back on Earth, the diapers were necessary for all sorts of emergencies. 
"A similar problem was then found on Crew-2's capsule, which is why it has been taken offline for this return journey home. NASA and SpaceX engineers say they did extensive tests to make sure that the urine leak from April, when the crew was last in the Dragon capsule, would not have harmed the spacecraft over time," explains npr.org.
The urine was not only in the fan system, but it got underneath the floor, but SpaceX engineers' assured the astronauts that it was safe to fly home. 
"But, you know, spaceflight is full of lots of little challenges and this is just one more that we'll encounter and take care of in our mission," said Megan McArthur to Space.com.
When SpaceX Crew-3, goes to continue the work of Crew-2, an ex NASA, current SpaceX engineer promises that the toilet problem has been fixed. Shane Kimbrough says that he will share any "handover" time he has with Crew-3, to make living on the ISS easier. Most of that handover time will be Crew-2 sharing things they don't learn in training, such as eating, going to the bathroom, and sleeping. This information is vital because the spacecraft is about the size of a minivan on Earth, and with four people living in the acorn-shape capsule, it can get tough.  
Even with the leaks, accidents, mistakes, tacos, and much more, the astronauts were still excited and grateful to be a part of history. All in all, the bathroom problem has been solved, and hopefully no more problems will arise.