#Teamseas Waves Goodbye to Pollution
#Teamseas, a nonprofit organization led by YouTubers Mr. Beast and Mark Rober has taken great strides in helping put a stop to the growing global issue of oceanic pollution. With about 9.5 million tons of trash being deposited into the ocean each year, #Teamseas has pledged to work against this out of control catastrophe, and has suprassed their goal of raising 30 million dollars and removing 3o million pounds of trash, as they have thusfar removed 30,538,971 pounds of waste.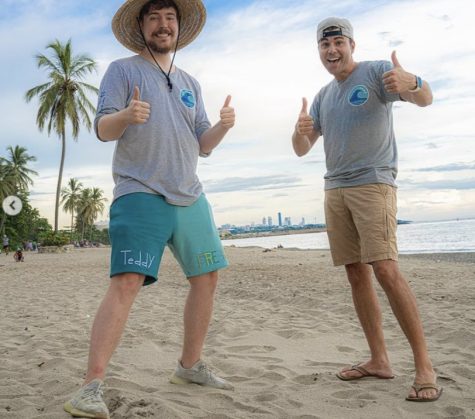 Mark Rober and Mr. Beast, two of YouTubes most popular philanthropic creaters announced their project on October 29th 2021 in a YouTube video posted by Mr. Beast. In said video, the creaters and a large team of volunteers cleaned up the world's dirtiest beach, removing over 60,000 pounds of garbage over the course of 4 days. They decided, however, that this just was not enough, and presented veiwers with their organization, #Teamseas. They asked veiwers for donations, saying that for every 1 dollar donated, 1 pound of trash would be cleaned up from the ocean. In addition, the first 400,000 dollars of donations was matched dollar for dollar by their partner, YouTube Originals. With the help of sponsors, volunteers, fellow creaters, and donors everywhere, #Teamseas reached their goal in only 3 months.
Mr. Beast is proud of how far his organization has come, saying that "We literally raised enough money to remove 30,000,000 pounds of trash from the ocean. That's freakin' insane, it just hit me how crazy that number is."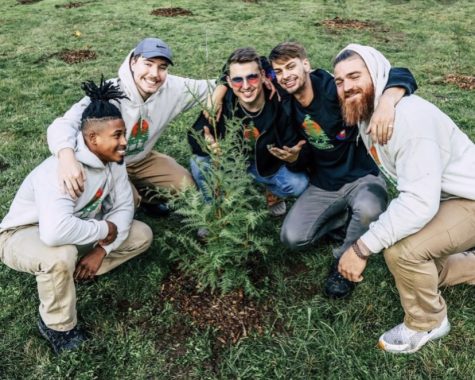 This dinamic duo has conquered not only the seas, but also the trees. Before starting #Teamseas, Beast and Rober planted 23,654,969 trees with their project, #Teamtrees. #Teamtrees started in October 2019 with the hopes of planting 20 million trees. Partnered with the largest nonprofit tree planting organization in the world and using their platforms to generate donations from all over the world, their mission was completed and they are continuously taking steps to make the world a more eco friendly place. For every one dollar donated a tree is planted, and with people like Mr. Beast who personally donated 100,000 dollars and Elon Musk who donated 1,000,000 dollars
,their dream has become that of a reality. Like Mr. Beast himself said, "We only have one Earth and it's important we take care of it."
Shadow Ridge students can join the movement by donating to https://teamseas.org  and https://teamtrees.org. Other ways to help make a change is by throwing thrash away in the garbage can where it belongs and recycling whenever posible.