Cakesters Make a Comeback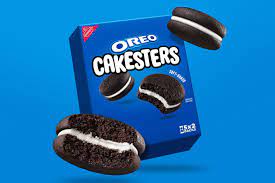 After ten years of begging, pleading, direct messages, tweets, and much more, Oreo decided to bring back Oreo Cakesters. These cakesters are very similar to regular Oreos, but instead of a thin wafer cookie, they are a soft, fluffy cake with the same delicious filling. Nabisco is adding a new flavor, Nutter Butter Cakesters. 
Nabisco first introduced the new treat in 2007, when consumers requested something different, but the same. They were released as a limited-edition cookie, but consumers loved the uniqueness of the dessert and threw fits when they were discontinued in 2012. In order to really take customers back to the mid/late 2000s, Oreo paired with the only remaining Blockbuster to help the re-launch of the product.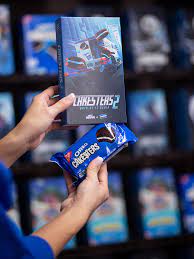 "We hope the Blockbuster takeover will playfully bring store-goers back to 2007, when Cakesters first launched, and the soft-baked snacks became a fan-favorite," states Justin Parnell, Oreo's VP of Marketing.
The prices vary depending on which package is purchased. The individual packs are cheaper compared to the boxes that contain five packs. Eventually, there will be a pack that includes three cakes, but there is no set price as of now.
"The cakesters will be available to purchase in individual packs or boxes with five packs. The Cakesters box (10.1 oz) that has five packs (or ten cakes) is expected to bear a price tag of $3.69. On the other hand, a single pack of Cakesters (2.2 oz) having two cakes is expected to be priced at $1.89," said thetealmango.com.
Oreo is always adding new flavors to the permanent lineup, and along with Cakesters becoming an official member of the permanent lineup, Oreo is releasing two new flavors which include Ultimate Chocolate, which are limited edition, and Toffee Crunch, which are now a part of the permanent lineup. 
On the theme of ten, the company Oreo is turning 110, and to celebrate they are releasing a new flavor, Chocolate Confetti Cake. This flavor will include lots of sprinkles, included in the cookie and filling, with two layers of filling: the signature filling, sprinkles, and a chocolate-cake flavored creme.
Are you excited for the Cakester comeback?
Sorry, there was an error loading this poll.
"Our celebration is inspired by the magical birthday moment that spans generations and cultures … when you close your eyes, blow out the candles, and make a wish. We are so excited to celebrate 110 years of Milk's Favorite Cookie by encouraging fans to embrace this birthday magic no matter their age and to never stop wishing," explains Sydney Kranzmann, Oreo's U.S. brand manager.
With the many additions that Oreo is adding to their permanent and limited-edition lineups, the Oreo fans are always on the look out for new and improved flavors.