New Dismissal Times In 2022
Since students returned to school in the fall, the Clark County School District has been struggling with a shortage of bus drivers. On January 14th the district announced that starting next school year, some school start and dismissal times within the county will be adjusted. 
Changing school's start times will supposedly help with the timeliness and reliability of the buses, making sure that students can get to and from school on a consistent schedule. 
Over half of CCSD's 345 campuses will have their bell schedules adjusted, and 65 bus routes will be altered. Most schools, including Shadow Ridge, will have less than a 30 minute change. 
The lack of bus drivers in the district was pretty severe considering the amount of students in Clark County, but the schedule change aims to alleviate some of the pressure.
"CCSD provides bus service to about 125,000 of its roughly 300,000 students on more than 1,500 routes and employs more than 1,300 drivers," reported the Las Vegas Sun. "Fully staffed, it would have about 1,570 drivers."
Although the times are pending final approval, CCSD has announced that starting August 8th, Shadow Ridge's school day will go from 7:00 to 1:11. The new schedule will cut 14 minutes off the school day, but otherwise everything will remain the same. 
The bus shortage has been difficult for many Shadow Ridge students who've missed hours of school due to buses that were late or just didn't show up.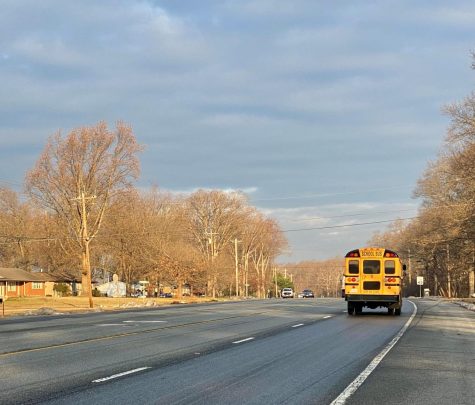 "Last quarter I was 30-45 minutes late to my first period for two weeks because we didn't have a bus driver," said Harold Roberts, junior, "I hope everything gets sorted out next year."
The hope for the new schedule is to create consistency and provide students with accessibility to school every single day. 
"Getting students to school on time is vital to student achievement," Superintendent Jesus Jara said in a statement. "The district is committed to maintaining bus services for our eligible students, and these changes will improve transportation service reliability and timeliness."