Massachusetts Woman Rammed to Death by Therapy Sheep
Kim Taylor, a 73 year old woman from Wellesley, MA, was reportedly rammed to death by a sheep while she was volunteering at a local farm on December 4th, 2021.
Taylor was a retired nurse, formerly employed for 30 years at St. Elizabeth's Medical Center in the Critical Care Unit. 
"Our mother, Kim Taylor, was not only a great mother, grandmother and friend but was also a huge animal lover," says her 2 daughters.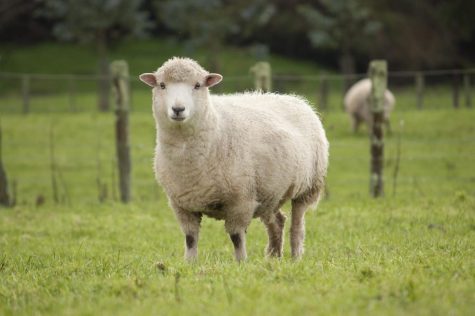 They also say she was a Red Sox fan, a knitter, cook, and she enjoyed going on walks outside with her dogs. By the time of her death, Taylor had spent 14 months volunteering with Cultivate Care farms, a volunteer based ranch that has "therapy animals" for troubled youth and young adults. She would help around the farm by feeding the livestock that worked there, and she was well loved by other volunteers and staff members at the farm as well. 
"
Cultivate continually gave our mother so much joy through her volunteering, and we take solace in that."
— Taylor's Family
On the day of the attack, Taylor was alone in a livestock pen, feeding the sheep- which are commonly used as therapy animals at the ranch- when a sheep began to ram into her repeatedly. A police report stated that medics and authorities responded to Taylor at 9 a.m., the attack having happened around 8:30 a.m.. It is reported that Taylor had suffered a heart attack and was rushed to the hospital. 
Cultivate Care sent out their condolences to Taylor's family and are working with the police force on why Taylor was attacked. "I, along with the Cultivate Care Farms Board and the entire team, wish to express our deepest condolences and our heartfelt love and support to Kim's family and friends at this incredibly difficult time," said the staff.
There are many theories on why she was attacked, due to the fact that many animals think differently than humans do.
There is a chance that it was mating season for the sheep. As stated by Dr. Mark J. Ledoux. Many animals, specifically male, tend to "act erraticallyz." Because of their unpredictable behavior, many people can be injured by unexpected attacks. Another reason for injury may be that the animals are trying to move around, but someone is in the way. The animals don't want to kill anyone, but they have a different logic than humans do. They don't understand that they can seriously injure or kill another being, human or not. Because of this, livestock related injury and even deaths are not uncommon.