Coach Jordan is Cheering Her Girls on from the Sidelines
Varsity Cheerleading Coach, Stephanie Jordan, has been coaching at Shadow Ridge for the last three years but has coached for about 10 years in total.
Coach Jordan says, "My favorite part of coaching is probably getting to know the girls, I love getting to know them on a personal level and getting to know their families; cheerleading fosters a family dynamic which is really important to me. I also love stunting and tumbling, and football Fridays are something I particularly enjoy."
Coach Jordan and Coach Pezone (JV coach) also have an Instagram account for the cheer team (@shadowridgecheer) where updates are posted about the cheer teams at games and tryout information each year.
Many members of the staff and student body at Shadow Ridge took a lot of things for granted without knowing that a lot of what they were used to would suddenly change last March.   
"I feel like last season was really good, I just wish I had more time with the girls. Even though I was pregnant and I was there physically, I just miss giving them hugs and talking to them in person. I still talk to a lot of my girls and for the girls on varsity we will sometimes go to fast food restaurants just to meet up and so I can see their faces."
The cheer program was actually having intramurals this summer but right before tryouts, all of the sports in CCSD shut down.
"The possibility of not having a season just breaks my heart, but it also could be a good break for all of us.  We can focus on revamping our program and changing things up for next season for the competition teams."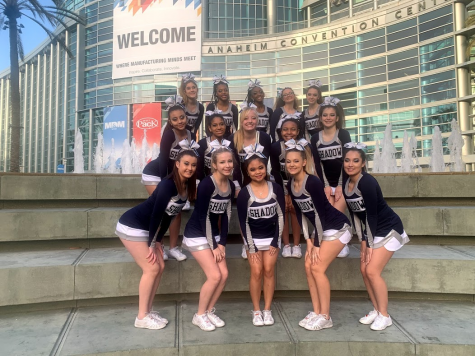 Coach Jordan was a cheerleader when she was younger, stating, "I have cheered since I was 6. I stopped when I was around 18 after high school, so that's about 12 years. One of my favorite memories was being on a competitive team.  I love school cheer but competitive cheer is my favorite probably because that's what I started out with. One of my favorite memories, but also a bad memory, is when I broke my arm during the class cheer competition at UNLV. I broke it during the ending of our performance and still managed to keep the girl in the air.  We ended up winning 1st place."
About the Writer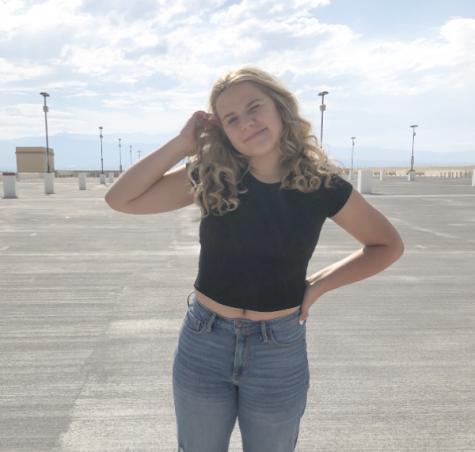 Camryn Taylor, Journalist
Camryn is a very extroverted person and is always willing to try something new. Writing articles is new to her but she enjoys it and loves interviewing...