Laci Murdock Shows What It Means to Be a Dancer and an Activist
Junior, Laci Murdock is a very active student at Shadow Ridge. Currently, she takes part in dance and the Women's Activist Club. She has been in dance for three years, she started in her freshman year with Ms. Woo when she was still at Shadow. Laci was also a cheerleader her freshman year, and Ms. Woo is the one who encouraged her to try out for the dance team.
Some of the challenges that she's faced deals with how it wasn't easy to transition from cheer to dance.
"Being in cheer my whole life is definitely a different feeling than dancing and it took me a while to finally feel confident and comfortable with what I am doing. There are a lot more styles of dance that you have to adjust to. Dancing is just being a really good actor and showing what you are feeling in the moment," says Murdock.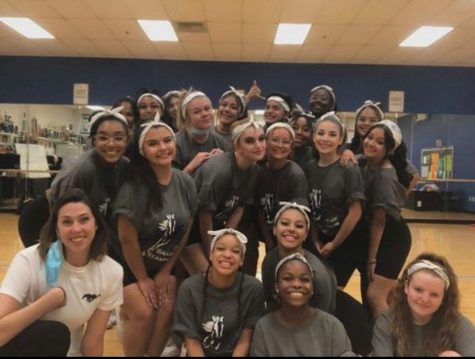 Hip hop, ballet, contemporary, and jazz are just a few types of dance and each one is different. This was challenging for her because cheer was mostly the same style and in her comfort zone. Her favorite thing about dance is performing. She feels that performing is the reward for all of the time and hard work that she and her team put in.
"Performing can be one of the most stressful components of dance but the adrenaline and amount of achievement you feel after performing is the best feeling in the world," Murdock explains.
Before performing, she and the rest of Shadow's Stampede usually run through their routine a few times, as well as stretching and feeling what is tense. Murdock says that when the whole team is together they get super hype which warms them up by running around.
"
Dancing is feeling everything at once; it's like crying, screaming, and laughing all at the same time, releasing all of your emotions and letting the world see who you are in a beautiful art piece.
— Laci Murdock
This year she has been involved in approximately 11 performances. This includes the soccer games, football games, as well as the winter dance showcase. Her favorite performance that she has been a part of was the Pink Out football game, where they performed a hip hop dance to a 2000's remix. She felt really good performing it and thought that it was awesome. Practices are at 1:45-3:00 p.m. on Mondays and Wednesdays as well as 1:45-3:30 on Tuesdays and Thursdays every week.
She plans on improving her dance skills and becoming a cheerleader for the Golden Knights and hopes that maybe one day she can even become a dance or cheer coach. She has participated in the SRHS Cheer Program as a JV cheerleader and has also taken classes at Meraki Dance Studio which was fun.
Murdock takes part in the Women's Activist Club as well. The Women's Activist Club focuses on uplifting students' self esteem at Shadow Ridge, as well as providing a safe space for everyone at the school, especially women, but everyone is welcome to join. She was one of the original members and has been involved since August.
"While being in this club, I have learned that a lot of women experience the same struggles that I do and that sexism is a lot more common than what people may think. It's sad how a lot of the behaviors towards women are accepted and we are just expected to deal with it," Murdock explains. "What led me to joining the activist club was when I was in psychology class. We all wrote down on note cards something about ourselves and Ms. Beckham, our teacher, read out a girl named Zaylene's card. On her card it said "I am a women activist and am on the verge of doing big things." Ms. Beckham then asked if she ever thought about making a club and that she would love to be a sponsor. I then raised my hand and said that I would love to join, and from there we made a group chat and more and more people started to join."'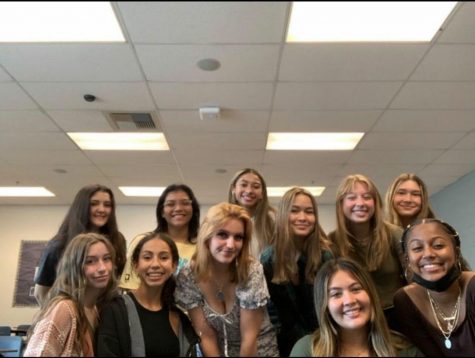 Meetings for the club take place on Monday's and Friday's after school in Ms. Beckham's room. A lot of different people come to these meetings and there are always about 30-40 people, but different people come every time. People from all different backgrounds and genders attend and are welcome to join whenever they want.