Key Club's Community Involvement
Here at Shadow Ridge High School, there are many after school clubs and groups that the students can join! Each club has events and activities for all student interests, such as Robotics, Gaming, and even a Black Student Union! But there is one club on campus that is determined to make a difference, and they are known as the Key Club.
"
Others should attend Key Club because it would look great on resumes, meeting new people, and having fun in general."
— Veah Velayo
The Key Club is an inclusive club at Shadow that focuses on making a difference. They have hosted many fun and amazing events and fundraisers, such as selling Boba during lunch time, and selling Krispy Kreme Donuts before school. But not every event is as public. 
"I just recently joined," says junior, Veah Velayo. "The first meeting I joined was hanging up posters and putting posters in teacher mailboxes."
"I joined because I thought it would be a good opportunity to meet cool people," says junior, JD Coaching. "And because the volunteer work would help attracting colleges. […] We do a lot of leadership building, community service, and playing games."
The Key Club works diligently to brighten people's day, even if it's something as simple as making a teacher smile! They also attend school sporting events and games, in an effort to raise school spirit.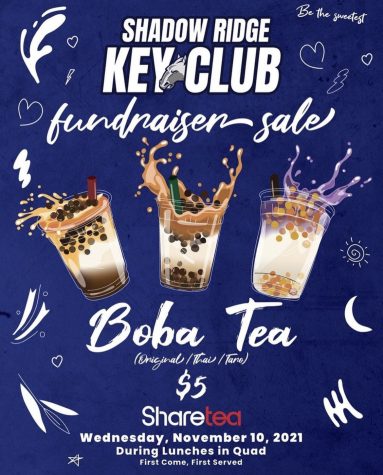 Despite their busy schedules as high school students, the members of the club still work diligently to help out not only their school, but their community as well! They even went as far as to join Mayor Richard Cherchio in a pet event that he had hosted at Aliante Discovery Park. The club could be seen meaning booths and helping out.
One of the main benefits of the Key Club isn't just the amazing things it does for the school and the community, but it also can help out the students in the club as well! Being in the club can aid students on college applications and resumes, due to the extensive community service that is involved. On top of that, students can meet new people, show pride for the school, and have fun!
"I like the vibe all of the members bring," says Coaching. "It's a very friendly and relaxing club."
All of the Key Club kids, encourage their peers, friends, and classmates to join as well. "You should join Key Club because you can surround yourself around many awesome people. You also get to help out the community and school without having to do much,' says Coaching.
Key Club works so hard to make a difference, and it surely pays off in the the end!