Board of Trustees Vote to Terminate Jara
On the night of October 28th, the CCSD board of trustees made a 4-3 vote to terminate Superintendent Jesus Jara's contract. The Board of Trustees did not leave a specific reason for his termination. Although there is no specific reason, many believe the drama sprouted because of how Jara handled the pandemic. Jara has been the superintendent since 2018.
"
This starts at the top. This starts with the superintendent, Dr. Jara."
— Delilah Schultz
Jara's contract termination caused a split in the Board of Trustees. Half of them believe Jara was the root of the district's problems and the other half think that the President of the Board, Linda Cavasos, is the real problem.
Trustee Katie Williams told Cavasos immediately after the vote, "You are a toxic leader in this district and I hope every single one of these parents see it."
Vice President of the Clark County Educators Association, Jim Frazee says, "No one who sits in that chair will ever pursue a bold vision with courageous action if at any moment on a whim, or in this case an outside agenda, can pull the rug out from under them."
This split began far before Jara got his contract terminated. In May, the board voted to extend Jara's contract to January 18th, 2023. 
Immediately after Jara's contract was terminated, he left a departing speech in his defense, before leaving. 
"As superintendent of the Clark County School District since 2018, my focus has never wavered from working every day to improve the well-being and academic success of our students," he said, "While some members of this board seek to run the operations of the District and micromanage and undermine the staff and me, I have been dedicated to protecting the staff from their overreach and interference."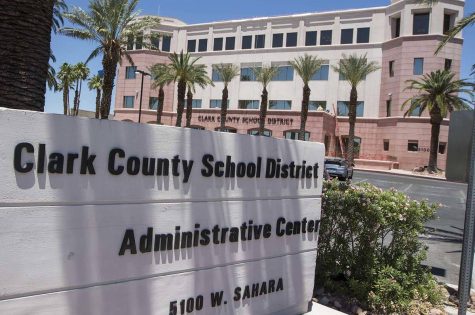 After Jara left and Williams criticized Cavasos, trustee Lola Brooks initiated another vote in an attempt to remove Cavasos from her position as president of the board. The board voted 5-1, keeping Cavasos in her position. 
Although it is unclear what will happen to the board and how it will affect their progress in improving CCSD, it is known that Jara will no longer be Superintendent. Jara will still be paid his salary of $320,000 until his contract technically expires in January 2023. He may initiate a lawsuit against the board for his termination. The board is still in search of a new superintendent but they hope that it is someone that is already working there.