Bones or No bones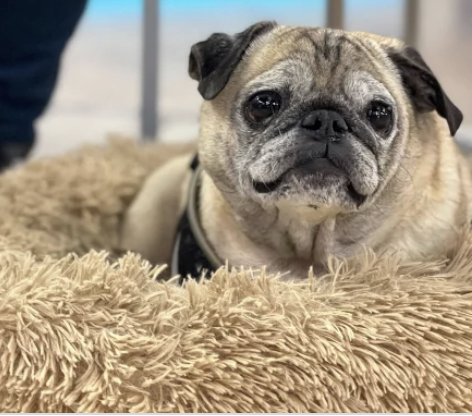 There seem to be many new and well, kind of weird TikTok trends right now. However, this one really takes the cake! Meet Noodle, an adorible 13 year old pug from New York City. Every day his owner, Jonathan Graziano, lifts him up out of his cozy bed to reveal the day's fate! If Noodle contines to hold himself up, even for a split second, the day, with much excitement, is declared a "bones day." However, if Noodle lays right back into his bed, it is declared a "no bones day," as Noodle appeares to have no bones in his furry little body! So, what's the difference between a bones and no bones day? When it is a "bones day," it is supposed to be a very special and overall good day!
Owner Graziano says, "It's a day to get out and treat yourself."
A "no bones day" however means it won't be as good of a day, it is more of a day where a person "just needs to be very kind to yourself, sensitive of others, wear your sweatpants, take a bubble bath, self-care. That kind of thing. That's certainly how Noodle handles his 'no bones days,'" as Graziano puts it. Basically, "bones days" are good, "no bones days" are bad. Just think of Noodle as the cute magic 8 ball of life!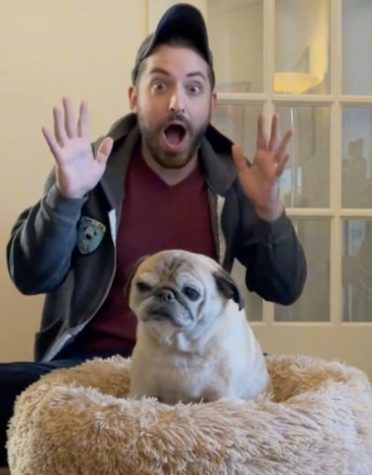 Noodle and Graziano rose to TikTok fame in 2021, now reaching 4 million followers. Graziano credits his huge success to the idea that, "people are just hanging on by a thread." He goes on to say, "I think people are tired. I think they're scared. I think they're stressed out, and I think they really need a distraction."

And this lovable pug provides just that. He gives viewers joy, and something to look forward to, even if they don't believe in the magic of Noodle's bones. Some fans say that Noodle has inspired them to make the most out of their days, like an ill elderly woman who decided to go on a walk, thanks to the "bones day" that Noodle gave everyone. Another woman on TikTok wrote and performed a song in a video about "no bones days" as a cover of 'Mama Said', with lyrics including "Noodle said that it was OK. Noodle said that it was quite all right if I don't leave my house all night. It's a no bones day."

Some viewers, like freshman Indy Rodriguez are worried about Noodle's old age and health. However, Graziano himself assured everyone that Noodle is taking it one day at a time. He also says that he will continue making this content as long as he feels Noodle feels comfortable. So, never fear, Noodle is here to stay! To make sure that days are always planned accordingly, follow jongraz on TikTok to see Noodle decide the day's fate!

Today