Jacobi Gledhill Takes to the Mats
Wrestling is a sport like no other. The sport involves a lot of contact, courage, and strength. These concepts were nothing new to freshman Jacobi Gledhill who had played softball her entire life.
Gledhill was opposed to the idea of wrestling but unwillingly forced by her family. Her uncle, Coach Guss Gledhill, the main wrestling coach, encouraged Jacobi to participate in the sport to try something new.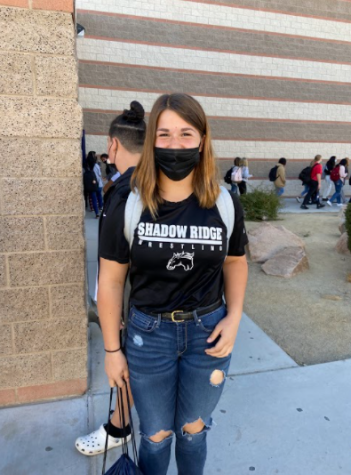 "I just want her to learn to love the sport and the grind, as well as to improve each day," said Coach Gledhill. "There is no doubt that wrestling is the toughest sport in high school.  So I want her to finish the season still wanting more out of it."
The team felt like family for Coach Gledhill long before his niece started participating, even for Jacobi. Her favorite part about the team was the family dynamic that formed. The team being supportive of one another helped bring Jacobi to loving this sport that was completely new for her.
"It makes me feel like I need to work even harder because everyone is focused on me," said Jacobi. 
Jacobi continues to push herself each and everyday no matter her struggles. She wants to succeed and make her team and herself proud. Jacobi has coping skills in order to help herself push through the hard times when struggling to learn new skills and techniques.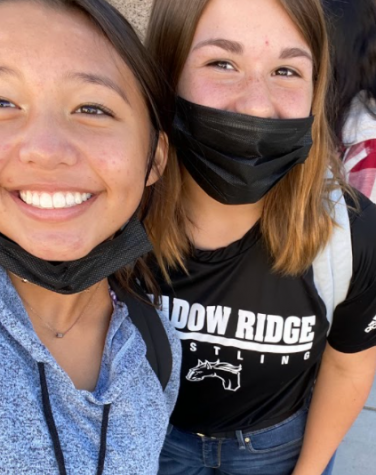 "There was one move that was super confusing to me," explains Jacobi. "It's called a throw by and I couldn't do it for a while, but then I figured out that if I switched the side I was doing it on it was kinda like throwing a softball."
"
I do struggle with the conditioning sometimes, but the real struggle is having to push through it and keep working.
— Jacobi Gledhill
When playing such a new sport, finding tricks to help Jacobi was super important. Jacobi describes wrestling as hard work but she would tell others to continue pushing through because she has truly grown to love it. Coach Gledhill was so happy to hear that Jacobi was sticking to wrestling this season.
"I loved it," explained Coach Gledhill. "Being her uncle, I want her to succeed.  There are so many opportunities in women's wrestling right now to get a scholarship.  I literally have colleges asking me for girls who have little experience who want to wrestle.  It is the fastest growing sport at the college level for woman.  She is tough enough and a hard worker, so she can possibly go to college for free."
Wrestling is a sport for a tough mind, something Jacobi has proven to have. Every practice, Jacobi continues to improve and make her coaches, her team, and herself proud everyday.