The Grass is Always Greener at The Ridge
Video Courtesy of: Video Productions
There is some good news for Shadow Ridge, with the announcement of a new turf field replacing the original football field. The Clark County School District is expected to install artificial turf on 29 football fields by the end of the 2020-21 school year. Construction will be split into three groups. For nine schools, construction starts on August 3rd. For another nine, it's October 10th, and the remaining 11 schools will be having their new fields worked on starting December 9th, according to the Las Vegas Review Journal.
Travis Foster, Varsity Football Head Coach for Shadow Ridge, is stoked for the new field being installed, stating, "I'm excited to have turf installed, not just as the football coach, but as someone who values Shadow's facilities as a whole. Having this upgrade on our campus is going to have an impact on multiple sports, the PE department, and the Shadow Ridge community as a whole. People do not seem to realize the time, effort, and resources it takes to care for and maintain a football field while it is being used non-stop."
This is fascinating news, not only for the Shadow Ridge staff, but for the student athletes as well, obviously, because they are the ones who use the field on a daily basis. Although this should improve the quality of the field, a couple of questions arose regarding how the players will transition from playing on natural grass for years to this new turf that is being installed on the football field.
Foster later noted, "Although this is a new field, I do not think that it will impact play at all. However, it will be safer than our previous surface. I can think of a handful of injuries over the years that were probably attributed to our field. We've had quite a few ankle injuries that were the result of unlevel sprinkler heads, overgrown weeds, and holes."
All fall and winter sports have been postponed due to COVID-19, which is certainly not news for anybody keeping up to date with high school athletics, and the hope is that the field is up and ready to be used by the time sports resume. The field is set to be used first by the flag football team, followed by football, and later, track and field. If the field is not ready by the time sports start back up, Shadow Ridge will be forced to play all of their home games at a different location, another field that is deemed ready to play on.
Foster is ecstatic about the return of football and being able to reunite with his players and coaching staff, stating, "With football coming this February I am excited to get out there with our student athletes again. It has been an emotional roller coaster of an off-season. I am happy that we've done what we can to provide a competitive experience for our seniors, and I hope we are able to see it through the spring. We, as coaches, miss our players and can't wait to get back to "normal," whatever that may look like. It's a bit disappointing that we are facing a condensed season, like all NIAA sports, and I will miss the feeling of a fall Friday night but I'm excited to get back with the players and coaches."
About the Contributors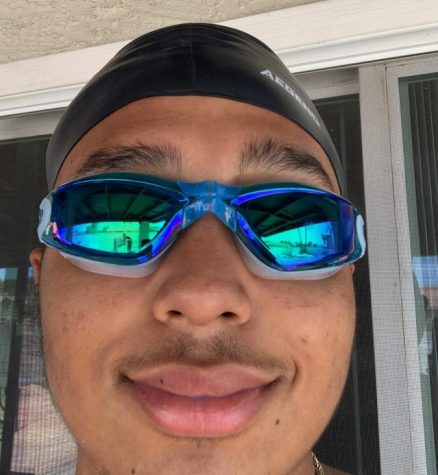 Anthony Ford, Athletics Editor
Anthony is The Lariat's athletics editor and roving reporter.  While Anthony chose to take a "gap year" from the program during his junior year, he quickly...