Sprinkled by Carlee
Brilliant, creative, and fun, Carlee Stuart, freshman at Shadow Ridge High School, is an aspiring baker and chef. She has grown up in the kitchen, helping her parents and grandparents cooking or baking.
"I've been a pro peanut butter and jelly sandwich maker since I was 2 years old," Stuart explained. "And this has become a passion for me."
A few years ago she started an Instagram account to document her creations with friends and family, and her goal for the future is to get better at posting. Besides, she wants to improve her cooking, perfect some of her favorite meals/treats, and even make up some recipes of her own, and, someday, she would love to own a cafe or sell custom cakes.
"I definitely mess up all the time and get super embarrassed or overthink anything before I post," she said. "But I have so much fun cooking and get a lot of love from it."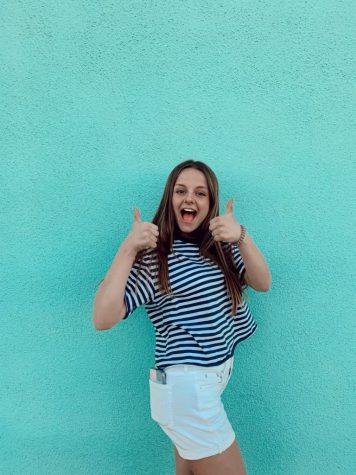 Baking is a way for her to feel calm and in a really good mood. 
"I love to cook with friends and family to create something fun and delicious," she concluded. "Although the best part is eating the result."
Stuart's family and friends are proud of her determination pursuing her dream. 
Amberlie Reese is a freshman at Shadow Ridge High School and she is Stuart's best friend. She has known Carlee for almost her whole life. 
"Carlee is my best friend," she said. "I am very proud of her for having a dream and going for it. She has a lot of courage that many people don't have and I am so excited to see what more she can do!"
She said Stuart is very focused and driven while she cooks and whenever they cook together Reese knows her own place very well. 
"Her passion is great for me," Reese commented. "Because I always get to try her creations and they are always so good, better than any desserts I've had in the past!"
Stuart is a young girl who's standing up and working hard to achieve her life's goals and dreams. She is an example of how being courageous, believing in dreams, and loving what a person does are worth more than insecurities and people's judgment. 
If students want to become inspired, or just to follow Carlee on her sweet journey, she has an Instagram @sprinkledbycarlee.