Hailey Morrow Takes the Tennis Spotlight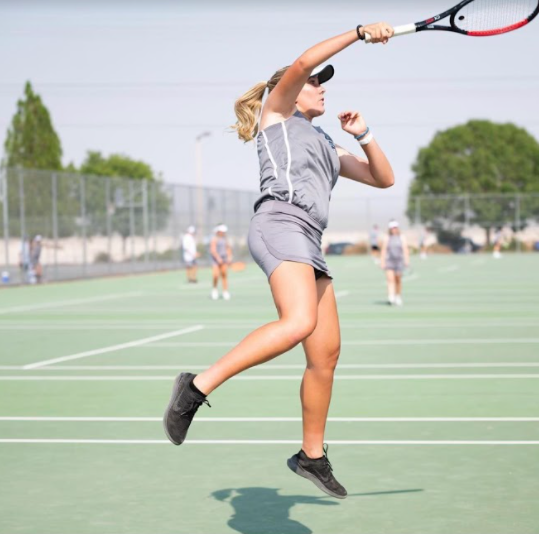 When participating in so many sports and after school activities, friends of senior Hailey Morrow wouldn't have expected her to join Shadow Ridge's girl's tennis team, but that didn't stop Morrow. Morrow strives to find that motivation and excitement while entertaining those who watch, and in this case, tennis met all those requirements.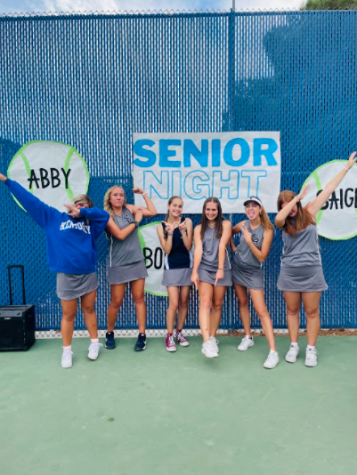 Morrow already takes part in so many activities including the responsibility of being the Student Body First Vice President, a member of the Varsity Softball Team and National Honors Society, and much more. At the end of the day, Morrow didn't hesitate adding "tennis player" to her resume.
"I have found that whenever I prioritize what's most important in life, the other things seem to fall into place," Morrow explained. "I know that school comes before sports and other activities, so when I work hard to get my work done on time it allows for more time to have fun and participate in other hobbies."
Juggling all her interests and her own personal time, Morrow tendsto run into challenges like anyone else would. No matter how many challenges are thrown Morrow's way, however, she still manages to find the good in everything. Tennis was no different.
"Despite wanting to throw my racket at times, my doubles partner and I have a little dance move that we do every time we mess up to keep us thinking positive and mentally in the game," said Morrow.  "Playing stress-free is the best way to be successful…my coaches and teammates make tennis a super fun and competitive environment where we can all push each other to become better people and players."
Staying balanced is most important to Morrow's lifestyle and she has become a prime example of that. Morrow has always been an aspiring leader and the tennis team is proud to have her.
"I look up to Hailey, she is always having a good time while she's playing tennis and is super nice and friend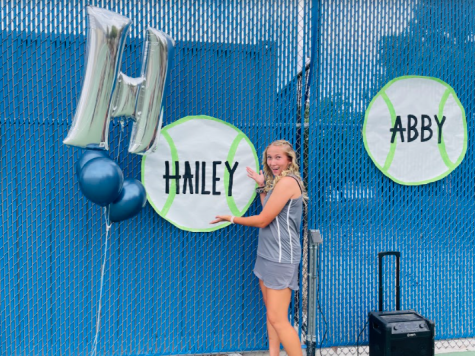 ly to everyone," freshman tennis player Kelsey Barney said.
Even while having fun, Morrow still continues to make being such a great leader look easy. However, keeping her head in the game is no easy task, but finding different techniques helped her out. Morrow explains tennis as a very mental sport.
"Being able to stay mentally strong from start to finish can give you a huge advantage over the opposing player," said Morrow.
A life like Morrow's doesn't come easy. Morrow's advice is to work as hard as possible and stay positive when stepping on those courts.