Serve, Set, Score! Shadow's Volleyball Team is Coming Through
Kinamoni Jerome, senior, and Desirae Knoble, sophomore, are both on the Shadow Ridge Women's Varsity Volleyball Team. Jerome has been on the team for three years, while this is Knoble's first year on varsity, due to Covid. Building a friendship with teammates on and off the field is something both girls cherish and look forward to.
Jerome started playing volleyball in 4th grade. Her parents would take her to the park and they would play, and she would have fun. Her parents also inspired her to play. Her goal for her senior year is to have fun and win the state championship. With practice everyday, games one-two times a week, and tournaments on the weekends, the team is ready to be the best they can be, have fun, and win. She's most excited to play Bishop Gorman this season. She's a setter and enjoys her position because the spotlight isn't really on her and she doesn't want the attention on her.
"I didn't really choose my position. I kind of just made my way into that position. It fits me because I don't really like a lot of attention on me, most of the attention goes to hitters," states Jerome.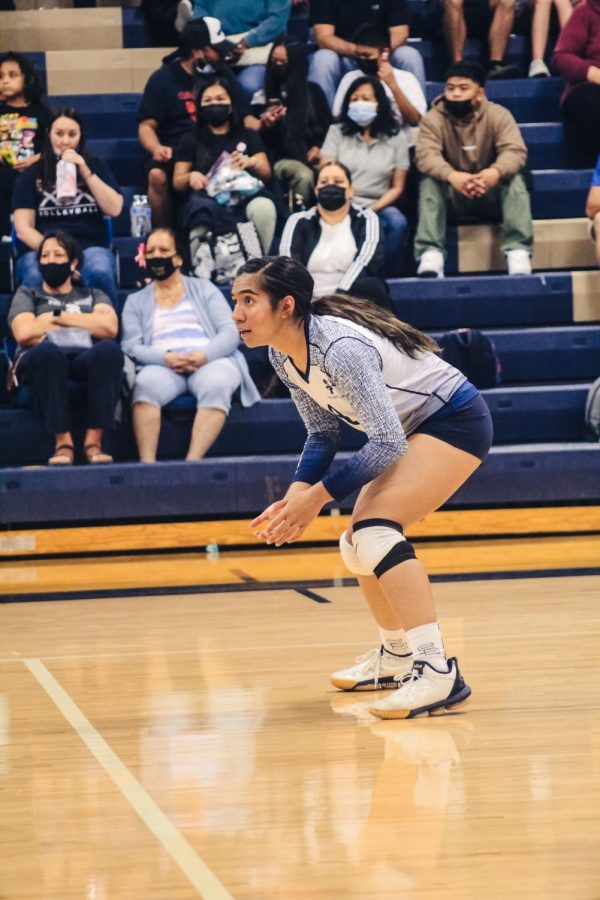 Knoble has been playing for seven years, and her greatest accomplishment is winning gold in the LVI tournament with the Shadow team. Her main goal for the season is to push herself and continue to get better. Also, her favorite part of playing is getting better and playing the sport she loves. She chose to be an outside hitter because she likes the role of the position. One of her biggest inspirations is Molly Haggerty from the University of Wisconsin.
"Someone who really inspired me was Molly Haggerty who played for the University Of Wisconsin. I was inspired by her because she always pushed herself to be the best she can be," explains Knoble.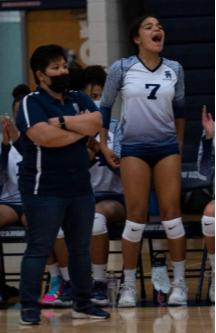 Having someone who is an inspiration is key to any athlete's success. This inspiration can either be a family member like Jerome or another athlete like Knoble. Not only is inspiration important, but having motivation or a motivator is also key.
"What motivates me to play is probably the people I play with and how fun they make it to play with them," said Knoble.
Both girls are excited to see where this season takes them, and hope to have an amazing and successful season. Motivation, inspiration, teammates, and hard work are all necessary to build a bond.