Super Bowl Halftime Show Lineup Announced
For the last 54 years, football fans around the world have come together at the end of each NFL season to watch the Super Bowl. For many years, family and friends have come together for fun and football each Super Bowl. One thing that the Super Bowl is known for, along with viewers' own traditions, is the halftime show. This show is one of the most important performances an artist can give.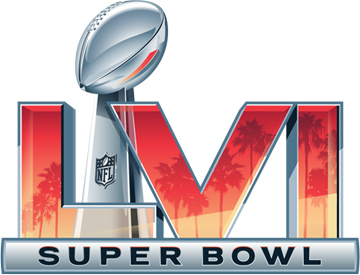 When the Super Bowl first began, the Super Bowl halftime shows featured marching bands, drill teams and other performances. In 1972, the first celebrity musicians headlined, featuring Carol Channing and Ella Fitzgerald. The halftime show was changed forever after that. Since then, there have been so many iconic, memorable, and sometimes controversial performances. The performance of Michael Jackson in 1993, the long overdue reunion of Destiny's Child in 2013, and Prince's iconic performance in 2007 are shows that will be remembered for generations to come.
With Super Bowl LVI on the horizon, the 2022  halftime show performers have finally been announced. The show will feature Snoop Dogg, Dr. Dre, Eminem, Mary J. Blige, and Kendrick Lamar. All are legends in the hip-hop scene. The Super Bowl has again teamed up with Pepsi and also partnered with Jay-Z's entertainment company, Roc Nation, to produce this show.  Jay-Z met with NFL commissioner Roger Goodell to see a potential partnership and they joined forces, which, in turn, made Jay-Z an influencer for NFL's major music events.
"I've always enjoyed watching the halftime show, and I'm pretty excited to see next year's performance," sophomore Diego Martinez says.
"
This will introduce the next saga of my career,"
— Dr.Dre via Instagram
"Dr. Dre, a musical visionary from Compton, Snoop Dogg, an icon from Long Beach and Kendrick Lamar, a young musical pioneer in his own right, also from Compton, will take center field for a performance of a lifetime. They will be joined by the lyrical genius Eminem and the timeless Queen Mary J. Blige… This is history in the making," says Jay-Z
February 13th of next year is the date of the game. For the first time since 1993, the game will be located in Los Angeles, California. Pepsi and the NFL have joined to support and sponsor the launch of the Regional School #1, a magnet school in South Los Angeles. It is set to open next fall and the support will bring the school more learning experiences.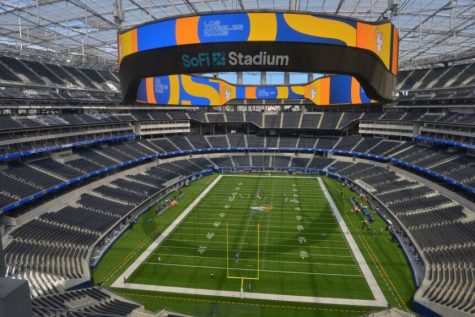 The Superintendent of L.A. Unified School District, Megan K. Reilly said, "This effort will help develop and inspire the next generation of entrepreneurs and innovators. We are excited about the additional opportunities this partnership will bring to our students."
The school is based on USC Lovine and Young Academy, a program founded by Jimmy Lovine and Andre "Dr. Dre" Young.
"The Pepsi Super Bowl Halftime Show has become a landmark cultural moment, bringing about some of the most iconic performances over the years – from JLo and Shakira to Lady Gaga to The Weeknd – and we are thrilled to bring together such an incredible array of talented, record-breaking musicians to put on a performance for the ages," says Pepsi Marketing VP Todd Kalpan.