Mullets- Fleek or EEK?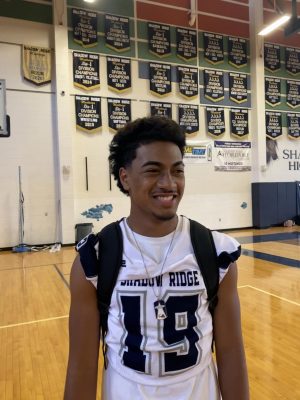 Fashion trends in teens are ever changing. From leather jackets in the 50's to leg warmers in the 80's, the one constant in fashion seems to be inconsistency. Some of today's latest trends include over sized shirts, bucket hats, mom jeans, and perms. Lately, it seems there have been a wide variety of comeback styles! One of the most popular comeback styles is mullets. All throughout Shadow the 'business in the front, party in the back' style is very prominent; Shadow Ridge students weigh in.
Freshman Leimaile Lasike says, "They're just not it anymore. Guys have really nice hair and they're just ruining it by forcing a haircut that one, is ugly; and two, isn't built for their head type."
Lasike also mentioned that she thought the style wouldn't be around for too long.
Senior Kinamoni Jerome has a somewhat similar view on the topic, saying, "Mullets only work for some people. Nowadays, mullets kind of have their own twist to them which I think is cool."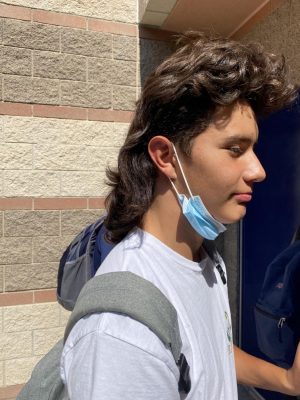 For some, the long and short layered mix is outdated and should stay in the 80's. However, some students described mullets as "awesome" and "dope." There definitely is a wide range of opinions on this topic here at Shadow Ridge!
On the favored side of the topic, freshman Justin McAlister says, "Mullets are a definite fleek for me. Mullets should be tried by everyone!" He even tried the trend himself! However, like Lasike he does not think that they will be around for long.
So, why are mullets coming back? Not just coming back, but taking over? Mullets were labeled the most popular hairstyle last year. In the past, mullets have been influenced by celebrities like Billy Ray Cyrus, Patrick Swayze, and David Bowie. However, according to Men's Heath, the haircut has become "gender neutral"' so this style is not just for men anymore. Nowadays, women, like Miley Cyrus, Rihanna, and Billie Eilish have rocked this do! Maybe it's because quarantine has given people a chance to grow out their hair, or maybe the new twist to this fun hairstyle is causing its comeback.
Mullets have their haters and their lovers, but hey! If a person has or wants a mullet, no matter what anyone else thinks, people should feel confident rocking that look!
Are mullets fleek or eek?
Sorry, there was an error loading this poll.