Student of the Month Celebration
A new tradition of each teacher choosing a Student of the Month has begun at Shadow Ridge! Students who were selected and their families were invited to attend a ceremony where they received their reward. 

The ceremony for September, the first one ever, took place during 3rd period and was split into two days alphabetically, Wednesday the 22nd and Thursday the 23rd.

Mrs. Smith

Students were called up by name in the school theater and walked on stage to receive their certificate and their plaque. 

Ann Margaret De Guzman, a Shadow Ridge junior, was one of September's Student's of the Month. DeGuzman is president of Key Club, high in class rank, and overall really involved in school activities. 

"I felt happy and proud of myself! It made me feel like I was actually doing something right and I was so thankful to receive it!" she said about receiving the award.


"

I felt happy and proud of myself!"

— Ann Margaret De Guzman




After everyone collected their awards, students and their families emptied out into the lobby and small tables set up in front of the theater and were welcomed to an array of pastries in the lobby. There were muffins, donuts, fruit, and other things to choose from as students spent the rest of their time enjoying their food.

"The ceremony was really sweet. I liked seeing other students of the month celebrating with their families and getting their awards," DeGuzman said.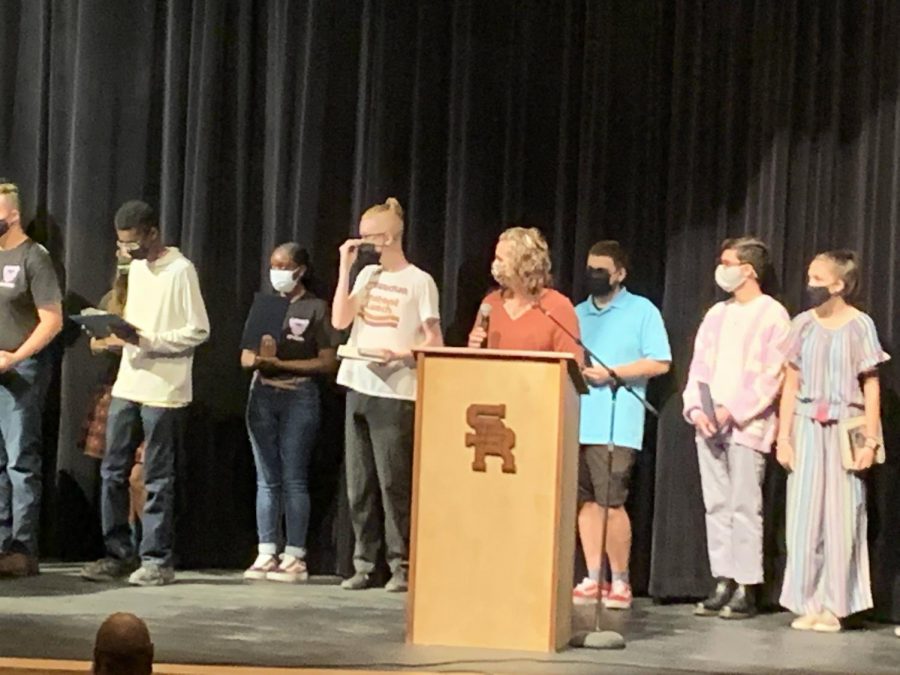 Some students knew which teacher selected them and why, but others did not up until the day of the ceremony. On the back of the certificate everyone received a heartfelt message from the teacher who selected them. DeGuzman knew which teacher had chosen her beforehand, but said she was still surprised at the gesture.
"I did know which teacher picked me, but I was really surprised because I didn't know that I would be chosen at all!" she shared. 
In the future, Student of The Month celebrations will be held at the end of each month, and there will be enough opportunities for plenty of deserving students to be chosen!