The Garden Foundation: To Plant a Garden is to Believe in Tomorrow.
The Garden Foundation (TGF),  is a nonprofit organization serving adults with disabilities in North Las Vegas that opened in May of 2018. TGF helps those people reach their full potential by providing a place of education, inspiration, independence and inclusion. It is not a one-size-fits-all program. It believes and practices person-centered-planning and therefore provides a customized experience to meet the needs of each client and their family. Every person served, has their own interests, skills, needs and goals, so The Garden Foundation makes sure they have choices in what they do. Also TGF offers classes in Tae Kwon Do, yoga, guitar and piano lessons,  community internships, social skills classes, hip hop, gardening, cooking classes, and more. Mission-driven, purposeful and inclusive, The Garden Foundation's idea was born thanks to the story of Taylor Gardner, founder and CEO of The Garden Foundation and Tribe Inclusive Learning Platform and her amazing sister, Lindsay Gardner. 
"The Garden Foundation and all of the work I do surrounding disabilities has been inspired by my little sister Lindsay,'' she explained. ''She was born with Down Syndrome and transitioning to adulthood was difficult in finding a place that she felt included…and where she wasn't just a number. There wasn't a place that really met her needs and so I created one for her and her peers.''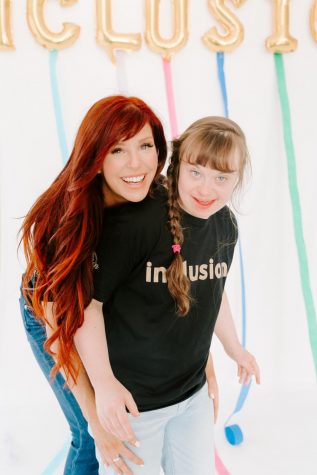 At The Garden Foundation no milestone is too big or too small.
''When someone, mostly nonverbal, talks for the first time, when someone who has learned a new skill…when someone makes their own lunch for the first time, I couldn't be more proud of the encouraging environment that we have created'' Gardner said.
October 10th will be the World Inclusion Day and The Garden Foundation will celebrate INCLUSION, belonging, differences, and human kindness with a Fall Festival, on October 9th, from 5pm to 8pm, at Gilcrease Orchard. 
''We are looking for volunteers 18 and older or you can just come enjoy the fall festival!'' Gardner shared. ''There will be food trucks, bounce houses, obstacle courses, a petting zoo, carnival games, and more!''
Macy Casper is a member of the Foundation, she is 20 years old and she graduated from Shadow Ridge High School in 2019. She has been going there for almost a year, twice a week. Her favorite activity at The Garden Foundation is cooking, but she also dances, volunteers for the communities, and does computer activities. She is able to make a lot of friends. 
''I have a lot of beautiful memories about The Garden Foundation,'' she said. "But the best one is having found my best friend Allison."
She is truly taking care, respecting, and looking forward to attending her programs at The Garden Foundation. 
''I'm really excited and happy every time I go to the Foundation,'' Casper added. ''It really helped me to feel accepted and do something different by myself, without my mom and my dad (because they drive me crazy sometimes!!).''
Teresa and Thomas Casper are Macy's parents, they found out about TGF in a military spot page, and they defined it as a blessing. The Casper's absolutely would recommend The Garden Foundation to everyone if they were able to attend it. 
"We can't really say enough good things about it,'' they said. ''The greatest thing is just watching our daughter grow in a way we never thought would happen: she's more self confident, independent, she is more willing to try new things (included food), and she got excited about it," said Casper.
The Caspers are really grateful to Taylor Gardner for starting and being so passionate about the foundation. They found that The Garden Foundation was able to treat each person individually, for their different personality's traits, as special and unique. 
Spreading awareness and the message of kindness and inclusion within the community will help people with disabilities. The Garden Foundation is here to be a resource for the community in spreading kindness and inclusion. The Garden Foundation is a great resource for people with disabilities looking for fulfillment as an adult.