Voluntary Vetting
Sophomore Cassidee Soldate spends her free time volunteering at the Creature Comforts Animal Hospital. She is interested in volunteering for a vet because her dream occupation is a veterinarian. She is hoping that this opportunity will give her more knowledge and on sight experience for her dream job.
"
Once I started volunteering I knew that I wanted to do this as a job.
— Cassidee Soldate
Soldate started volunteering at the Creature Comforts Animal Hospital in 2019 when she was 13. During the summer, she goes Tuesday and Thursday from 12-2. During the school year she goes whenever she can.  Soldate spends her time at the vet cleaning the kennels. Starting off at 13 was not easy for her though, she had to learn to work with people a lot older than her and get past the age gap. She would work with adults who varied in age from 30 to 50 years old. She was glad that she did start off volunteering for the vet early though.
"Starting off young made me realize that I want to do it full time," Soldate said. 
There may be some quirks to the volunteer work, but she finds it very rewarding. Soldate is able to learn a lot of things under volunteer work that she wouldn't get elsewhere. She is able to get experience for her dream job as a veterinarian, become more knowledgeable on how the vet flows, and she can also get used to working with and speaking to adults who have very similar interests and experiences as her as well as knowing what it is like to work with someone.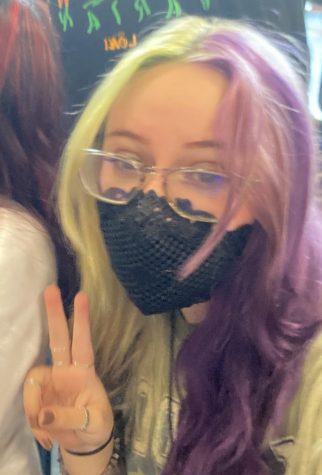 "Volunteering teaches you real world skills compared to just learning at school," Soldate explains.
Soldate is most inspired by her mom because her mom encouraged her to do volunteer work and to follow her dreams. It was this encouragement and her determination that finally got her into volunteering for the vet and helped her decide what work she wants to go into for the future. She does face many challenges with volunteering, however. Her biggest struggle is balancing school, volunteering, and hanging out with her friends. She isn't able to do a lot of things if she is busy doing academic work or volunteering. Through all these challenges, Soldate still finds that volunteering is worth it. Seeing an animal in need get the help that they deserve is what she finds the most rewarding in her volunteer work. 
"It's very rewarding to me when an animal gets to go home," Soldate said.