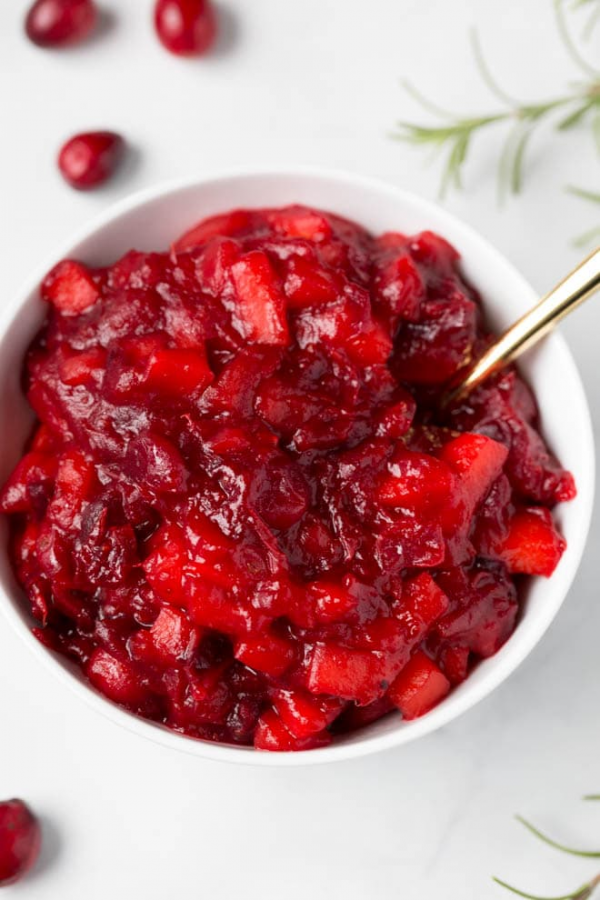 Photo Courtesy of Google Images
Mrs. Brackney's "Homemade Cranberries"
Homemade Cranberries
Ingredients
1 bag of fresh cranberries (if it's frozen fresh cranberries it's okay)

3 granny smith apples cubed
1 small bag of dried cherries
1 small bag of raisins
Orange zest from 2 oranges
2 cups of orange juice plus the remaining juice from zested oranges
Sugar to taste
Directions
Instructions Checklist
Step 1
Put cranberries, apples, dried fruit, orange zest and orange juice in a lidded pot and cook over the stovetop until the cranberries have popped and softened over medium heat.  10-15 minutes.
Step 2
After cranberries are popped, use a potato masher and squish the berries, I suggest using an oven mit because you still want them to be hot when you do this step.  This will squish the berries and apples but not pulverize them for a good bite.
Step 3
They will be super tart so plan on adding a good amount of sugar.  I don't know the exact amount so you will have to taste as you go along until they are at the sweetness that you desire.
Step 4
Allow them to cool in the pot until it is safe to put them in a plastic container and cool in the fridge until mealtime.