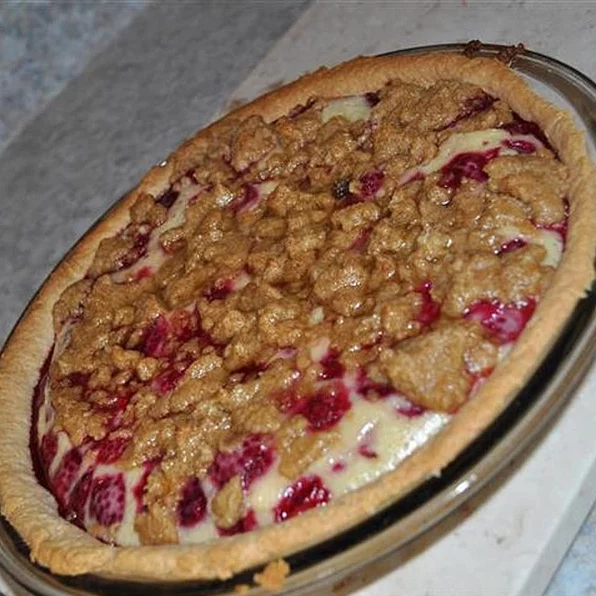 Photo Courtesy by Mr. Jared Bushman
Mr. Bushman's "Raspberry Sour Cream Pie"
Raspberry Sour Cream Pie
Ingredients
1 (9 inch) pie shell

3 cups raspberries

¾ cup white sugar

⅓ cup all-purpose flour

2 cups sour cream

½ teaspoon vanilla extract

2 tablespoons fresh bread crumbs

2 teaspoons white sugar

2 teaspoons butter, melted

⅓ teaspoon cinnamon
Directions
Instructions Checklist
Step 1
In a bowl, combine 3/4 cup sugar and flour. Whisk in sour cream and vanilla. Arrange raspberries evenly in the pie shell. Spread sour cream mixture over berries.
Step 2
Combine bread crumbs, 2 teaspoons sugar, ⅓ teaspoon cinnamon, and melted butter. 
Step 3
Bake at 400 degrees F for 30 or until pastry and filling are golden. Sprinkle the breadcrumbs, sugar, butter, and cinnamon mixture of the top of the pie. Cook for another 10 minutes. Cool on rack. Serve the same day at room temperature.