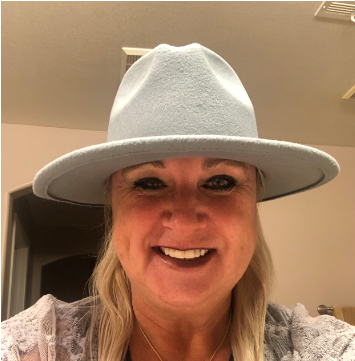 Missy Shipp – Assistant Principal
What are you in charge of at Shadow Ridge?
Curriculum, English, and Counselors
Which colleges/universities did you attend?
University of Central Arkansas
Harding University
How long have you been in education?
I have been in education for over four decades, since I was three years old!
Why did you choose education?
I wanted to help students have a positive experience in high school and get a quality education.
What drew you to Shadow Ridge High School?
I wanted a new challenge in my high school career.
What was your first impression of Shadow Ridge?
My first impression of Shadow Ridge was noticing it was a "family" community and seeing  the coolest students, staff, and parents was invigorating! 
What do you hope to accomplish while at Shadow Ridge?
I hope to build the absolute best comprehensive high school environment before I retire!
What is your favorite part of your job?
I love watching the students enjoy their high school experience!
What do you enjoy doing in your free time?
I love spending time with my family and friends and relaxing at home in my backyard! (See picture)
What is your favorite movie?
Ferris Bueller's Day Off
How often do you read The Lariat (the school newspaper)?
I absolutely love The Lariat! I love getting to relax in my bed on the weekends and read all of the amazing articles.
What are you most excited about for this school year?
I am excited about our 20th anniversary year and all of the exciting events that will happen on campus!