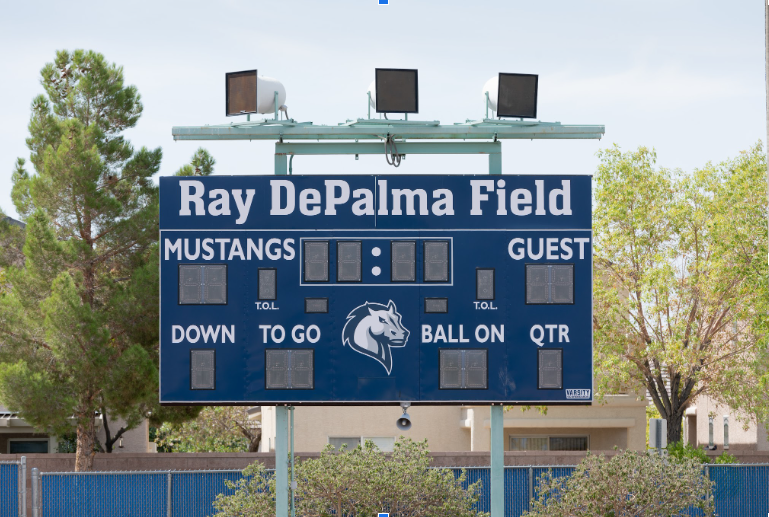 Ray DePalma Field
Many people may have seen, and even played on, the Shadow Ridge Ray DePalma Football Field, but most don't know why the field is named for Mr. DePalma, or who Mr. DePalma was.
Mr. DePalma served as a principal in other Nevada school districts before he came to the Clark County School District in 1997. In Clark County, he served as principal of Virgin Valley and Indian Springs High Schools. In 2003, he took the position of assistant principal at Shadow Ridge High School, which opened in August 2003. Unfortunately, Mr. DePalma was battling cancer and he passed away on August 25, 2003, the first day students arrived on campus for Shadow's first school year. 
Although he assisted in the development of all aspects of Shadow Ridge High School, Mr. DePalma's special expertise and passion was athletics. He planned the athletic schedules for the year, selected coaching personnel, completed all athletic supply and uniform orders, and conducted sports information meetings in the evenings for parents and teachers.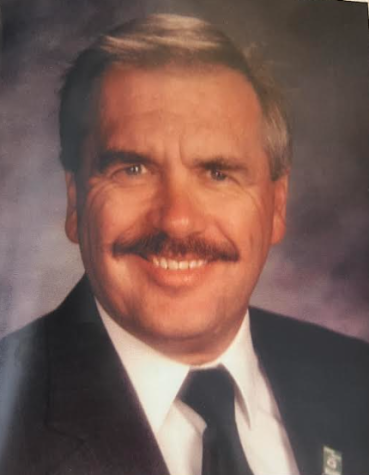 Mr. DePalma was a past president and very active member of the Nevada Interscholastic Athletic Association (NIAA). He was also active in the Nevada Association of School Administrators (NASA).
An advocate of academics first, then athletics, Mr. DePalma stressed the importance of students being scholar athletes and always exhibiting good sportsmanship. He was an exemplary teacher and school administrator. He always put students first, and he emphasized the importance of academics for all student athletes.
Mr. DePalma was an inspiration to those  who worked side-by side with him as Shadow Ridge High School was being developed, and his wonderful sense of humor kept staff laughing which raised spirits during hectic times. The faculty at Shadow Ridge hoped that Mr. DePalma could have been here when the doors of Shadow were opened to students, but his spirit was definitely felt throughout that first year and Mr. DePalma would be proud of the school that Shadow has become.