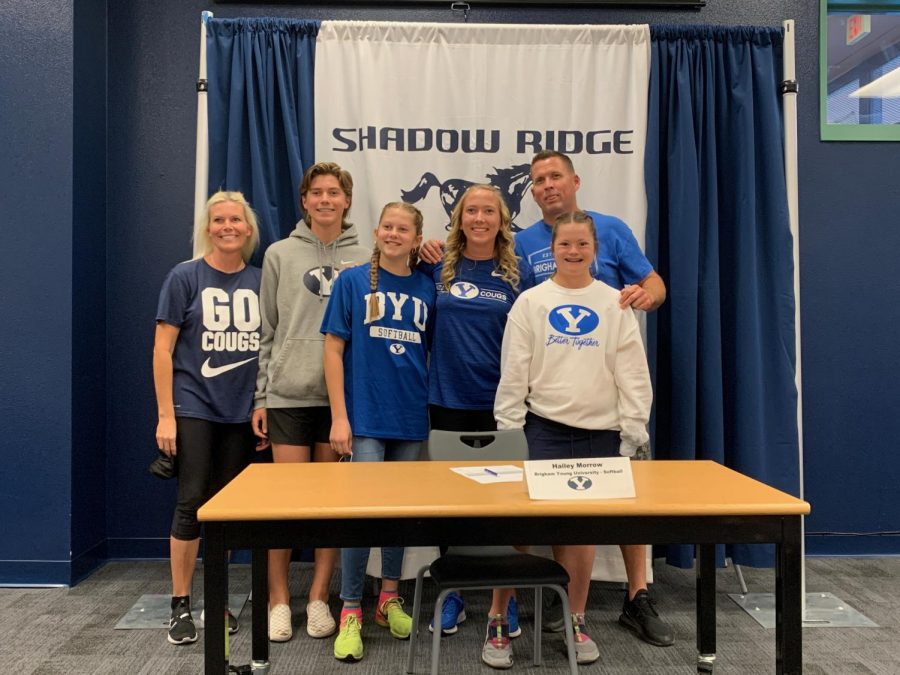 Hailey Morrow: BYU Softball
What college will you be attending?
Why did you decide on this college?
When I visited BYU I knew that it felt like home. It has a great atmosphere with great coaches and teammates. It's also a lot cooler there, and I wanted to escape the heat! 🙂
What sport and position will you be playing?
Softball; I will be playing shortstop and second base.
What type of scholarship did you receive?
I received a full ride scholarship for athletics.
Why do you think this program is a good fit for you?
I know that by going to BYU, I won't just become a better player, but a better person as well. Since BYU is in the Big 12 Conference, I will be pushed and able to compete against the best people.
What division is this school?
What are your goals as a collegiate athlete?
I want to work my hardest to earn a starting spot on the team as a freshman, and then perform well under pressure.
How many years have you played this sport?
I have played softball for 7 years.