September Horoscopes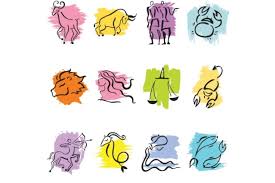 Aries: Although everything has been stressful, things are starting to make sense! Keep your head up, things are starting to get easier and you will definitely pull through.
Taurus: It's okay to mess up, it happens to everyone from time to time. The best you can do now is pick yourself up and try again. There's no shame in it, and you can only learn from here.
Gemini: Work has been hard lately, but good on you for not giving up! Take some time to admire how far you have come and the hard work that you have put in. Don't forget to rest, you have earned it!
Cancer: It might be time for a break! School just started, and though it must be scary, try to relax. Stressing out over every assignment won't help, so make sure you take some time away from everything.
Leo: There is nothing wrong with having some personal time! Watch your favorite movies and shows, eat what you want, and do what makes you happy! Nothing is better than some 'me time'!
Virgo: Good job on surviving the first month back! It's been hard, but you made it, and for that you should be proud. Try not to fall behind, even if you really want to, just keep doing what you're doing.
Libra: Things have been hard lately, but you will pull through! Keep working hard and doing what you need to do, and you'll be there in no time!
Scorpio: Break time's over! Though it must have been nice, it can't last forever. Everything you put on pause needs you now, though make sure not to push yourself too hard.
Sagittarius: Time to take it easy, you have been working so hard lately. Work will still be there when you come back, so it is okay to leave it alone. You need to relax just like everyone else.
Capricorn: Good job! You worked so hard and got what you needed! Take some time to relax, you have more than earned it. Everyone is so proud of you!
Aquarius: Good job on making it this far! Feel free to take a break, you deserve it. Watch a movie or take a nap, put the world on pause for a bit and get some rest!
Pisces: You tried, and that is really all that matters. Not everything will turn out okay, and it is okay to admit that. Work hard and try again sometime, there is nothing wrong with failing.