"The Tiger Thing"
Enoch Augustus Scott is an actor, singer, dancer, and comedian who has been working in Las Vegas for years. As of recent he has keeping himself busy with his parody of "Tiger King," an American true crime documentary series that made its debut on Netflix in 2020, with Scott's parody  being named " The Tiger Thing." Scott's parody has eight songs based of the series, and is available to listen to online.
When  "Tiger King" first came out on March 20, 2020,  it took the internet by storm. Because people were stuck at home, "Tiger King" became a huge source of entertainment and a good distraction at the time. Naturally, it was very popular and reached a large range of audiences, which of course included Scott.
Scott stated, "Honestly, Mark and I watched the Netflix series like everybody and we both started thinking that we absolutely have to come up with our own musical interpretation of this crazy story. The absurdity of it all and the very nature of the characters made it ripe for satire and parody, and so was born 'The Tiger Thing.' "
With the lockdown in place, however, a parody series would work a bit differently than before. Typically it would be a gradual project being introduced to the
public over time, but with the pandemic, this was not the case for Scott.
"Normally, we'd do this process at something like the Composer's Showcase, perform the eight songs over eight months," said Scott. "Because the lockdown, that option wasn't available, so we came up with this instead."
The songs for this parody were worked on by both Scott and Mark Wherry who was the co-writer. Wherry has worked as a director of vocal music at the College of Southern Nevada. Wherry has also been a performer himself, often being seen at The Composers Showcase of Las Vegas.
With the stress of the pandemic over the course of 2020 and into 2021, a good laugh is often needed for things to feel even a little better. Performers like Scott and Wherry do their best to help the world keep smiling through the hard times people face, especially in the time of the pandemic.
A statement from Scott pre lockdown that has remained true is, "Ladies and gentlemen if I can just say one thing. This town has been through a lot and it will get through this. We will get through it together."
According to the Las Vegas Review Journal, "He's (Scott) released "The Tiger Thing," a multimedia video/audio release of eight parody tunes themed for the Netflix series. The latest incarnation of this evolving work available on The Tiger Thing YouTube channel and official Facebook page. The clips were produced by Admit.VIP CEO Pete Housley and Vegas broadcaster Jonathan Scott, recorded at Alexis Park's Pegasus Showroom."
About the Contributor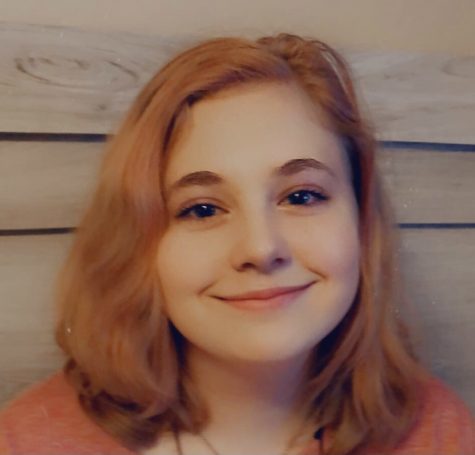 Alyssa Greer, Journalist
Alyssa is someone who likes to stay up to date with current events and inform those around her on what she has discovered. She finds pleasure in drawing...