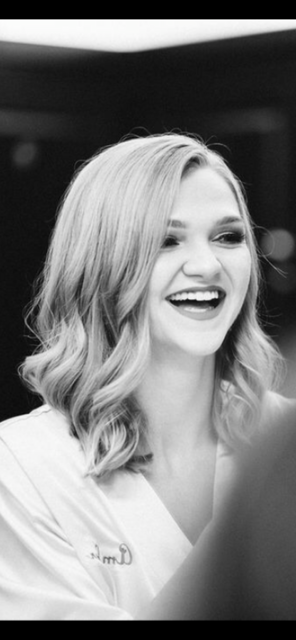 One of the newer teachers at Shadow Ridge, Ms. Kuhlman is very excited to be teaching both Anatomy and Biology this year, even amidst the COVID-19 pandemic. Although she only transferred to teach at Shadow recently, Kuhlman is no stranger to the Shadow spirit. She actually graduated from Shadow Ridge in 2014, then got her Associates Degree in Secondary Education Social Sciences from CSN. After that, she ended up at WGU and completed her Bachelor's Degree in Secondary Education Biological Sciences so she could finally teach the subject she loves. Kuhlman taught at Saville for three years, then, as soon as the position opened to teach Anatomy and Biology, transferred here.
Although the pandemic has been difficult, especially for a class with plenty of hands-on labs and activities, Kuhlman is going to do everything she can to keep her class as exciting and fun as possible. She's even trying to set up some labs with household objects so, despite online schooling, all of her students can still participate in her classes. With the year being so unusual, it's nice to know that Shadow Ridge teachers, like Kuhlman, will still make the most of it.
"The obvious benefit [of online schooling during COVID-19] is that everyone is staying safe. My dog also appreciates that I can work from home! The most challenging thing for my courses is just the lack of hands-on activities and labs," Kuhlman shared.
Kuhlman may work six days a week, but in her time off, she enjoys riding dirt bikes, camping, and even finished building a gaming PC. She is also a coach for the Shadow Ridge High School Track and Field team's pole vaulters and high jumpers.
On top of all that, Kuhlman explained, "I work for a Sports Medicine and Animal Chiropractor on Saturdays and during the summer, and I enjoy just soaking up the knowledge they have so I can share some of that with my students."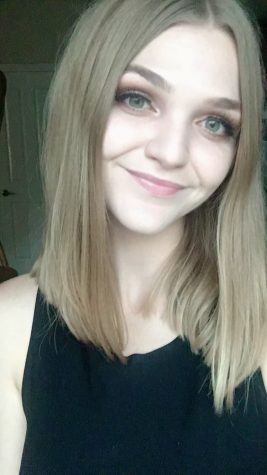 Students in her classes, such as Elizabeth Ferre, junior, notice her enthusiasm and look forward to the rest of the year.
Ferre stated, "She's a fantastic teacher and I think she's super relatable."
Kuhlman wants all of her students to be able to share in the joys of anatomy and biology, and therefore, she will do what she can to make this a great year.
Kuhlman said that students, "Are perfectly capable of being successful in Anatomy as long as they are willing to put in the effort. You don't have to be a straight A student, an athlete, or anything in particular to be successful and enjoy the class. It's honestly the most interesting subject, probably in the whole world, and I would love for everyone to be able to experience it."