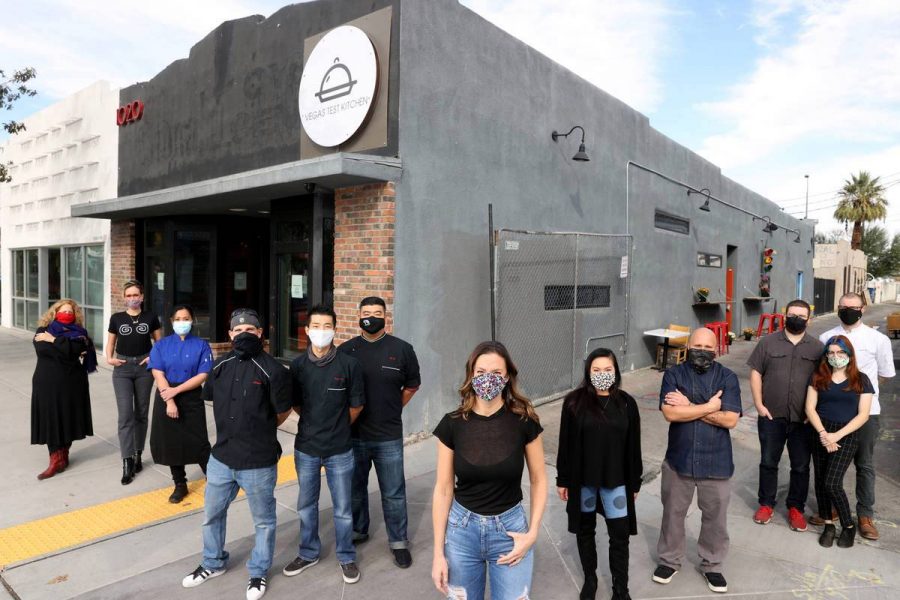 Photo Courtesy of: The Las Vegas Review Journal
Last December, Jolene Mannina of SecretBurger opened the Vegas Test Kitchen and Incubator in Downtown Las Vegas. She opened the Test Kitchen to allow aspiring chefs to sample their dishes to the public. 
"The idea is to offer a rotation of restaurant projects, pop-up dinners, and special events in one incubator location," said Eater Las Vegas.
Throughout the pandemic, many chefs would try out new cuisines and/or meals. There are a lot of chefs that have the opportunity to present their meals. These chefs range from veteran chefs to first time restaurateurs. 
"The chefs behind each of the eateries are as varied as the cuisines they'll be serving. They include veterans of high-profile casino restaurants and hidden off-Strip gems, as well as one first-time restaurateur. Most have seen their careers take a stark detour this year, with COVID-19 forcing them to get creative with what kind of food they make, and how they sell it," explains The Las Vegas Review Journal.
The test kitchen will have takeout, dine-in, and to-go. It is geared towards takeout by having customers order online with one transaction. Dine-in food will be delivered to the table, and to-go will be available for pick-up at the door. 
The first seven pop-up restaurants include Slurp Society, Bodega Bagel, Banichika, Pop 'N Pies, Yukon Pizza, Sliced Sushi, and This Mama's House. All of these restaurants will bring some new flavors to Las Vegas.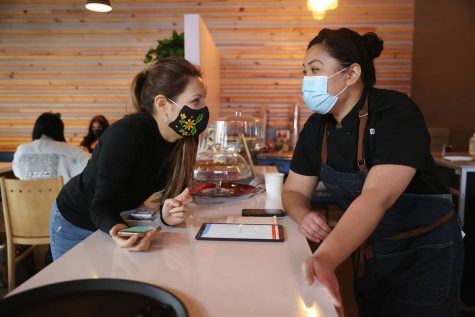 With the kitchen open Wednesday-Sunday, it allows the chefs time to prep their dishes on Monday and Tuesday. Resident chefs will be in the kitchen on Wednesday- Friday from 11 a.m. to 7 p.m. and on Saturdays from 11 a.m. to 4 p.m. The kitchen closes fairly early, but it allows for nighttime pop-ups and special events to be held in the space.
"Mannina designed Vegas Test Kitchen to allow multiple chefs to rent small spaces for shorter periods of time. Open to the public Wednesdays through Sundays, the other two days of the week are reserved for the chefs to do prep work and cooking for other projects. By closing at 4 p.m., the space is available for nighttime pop-ups and special events. And the retail format is meant to be adaptable to any COVID restrictions the governor might impose," states The Las Vegas Review Journal.
By allowing chefs to create unique and different dishes from what they normally make, it will not only expand their culinary knowledge, but the taste palette of many others.