Coffee and Boba Shops to Visit in Vegas
Vegas is full of cute and fun coffee and boba shops all around town, but some of the best ones are hidden; The Lariat has decided to feature some of the best coffee and boba shops in Vegas.
The first boba shop is No. 1 Boba Tea, this one is pretty well known to people who live in Vegas but it is a classic. No. 1 Boba Tea has 8 locations around town and all of them open around 10-11 am and close around 9 pm. No. 1 Boba Tea offers flavored tea, slushies, mixed flavored drinks, freshly brewed tea, power juice, and some vegan options. All of these drinks can be plain or customers can add tapioca boba, strawberry and mango popping boba, chia seeds, crystal boba, whipped cream, and many more fruit options. 
"I get the strawberry mango smoothie with boba and it is my go-to all the time. I love it there,' said sophomore Autumn Snowden.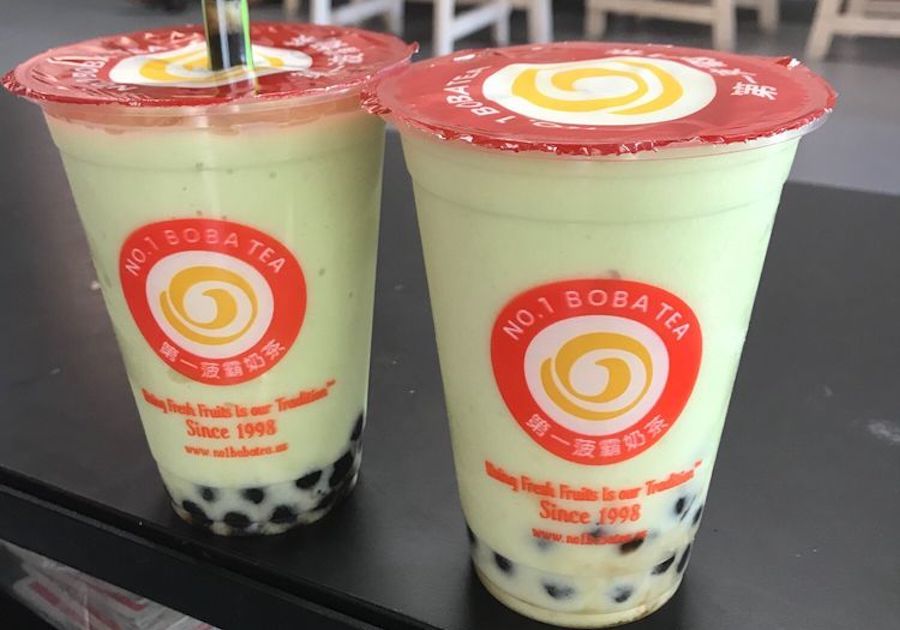 Next is Cafe Lola, this is more of a pastry-cafe but the coffee served is amazing. This coffee shop serves lattes such as chai lattes, caramel lattes, and creme brulee lattes. Cafe Lola also serves regular coffee, matcha, hot chocolate, and any types of teas. Cafe Lola is known for its original lattes, Alex's coffee, and White Mocha Caramel Lattes. The prices at this shop are very reasonable too, especially since it is such a small shop. The prices range from $5-10 for a drink depending on the size and what is added to the drink. There are two locations, one in Henderson and one at Hualapai and Flamingo open from 8 am to 5 pm.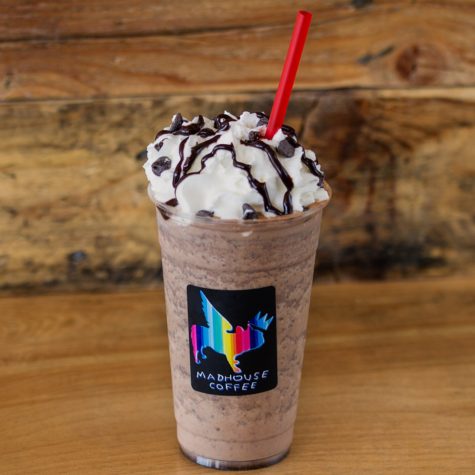 "I love this coffee shop, the employees are always so friendly and the coffee is amazing! I normally get the caramel latte," stated sophomore Layla Blust. 
The next Boba shop is Kung Fu Tea. Some of the best sellers include the Milk Tea including Coconut Milk Tea and the Winter Melon Milk Tea. Kung Fu Tea also has a wide variety of punch including Mango Green Tea, Rosehip Lemonade, and Grapefruit Green Tea. Milk Cap, Cocoa Cream Wow, Honey Tea Cap, and Winter Melon Tea Cap,  can all come caffeinated and with boba. Kung Fu Tea is also known for the teas they serve and the seasonal specials such as a Purple Yam Latte, Mango Cream, and Strawberry Cream with milk cap. Kung Fu Tea has three locations:  Rainbow Blvd, Las Vegas Chinatown, and Fashion Show Mall. This shop is open from 11 am to 9 pm all week except for Sundays, when it closes at 7. 
Lastly is the Madhouse Coffee, which also sells sandwiches, salads, macarons, and tea. This coffee shop is open 24 hours and is located at the Desert Inn and Durango Commercial Center. Some of the popular drinks here include Monkey Mocha, Nutella White Chocolate Mocha, Red Velvet Mocha, Mustachio (pistachio and white chocolate), Crushed Coconut Mocha, Japanese Matcha Blended Green Tea. This restaurant also has a vegan menu with some really delicious food. The prices range from $6-12 depending on the drink and size.