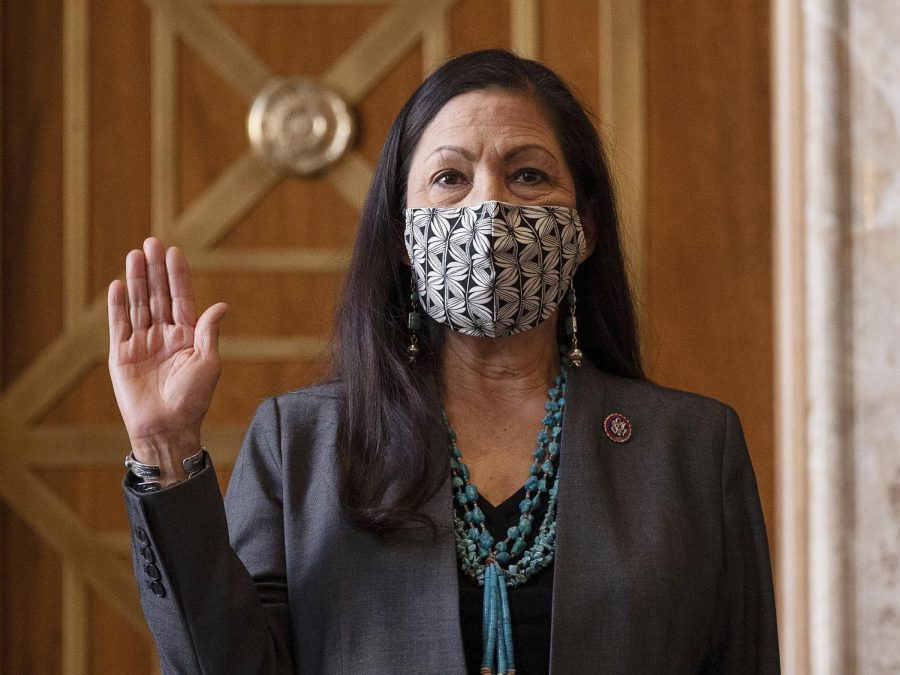 Photo Courtesy of: Google Images
On March 15th, Deb Haaland was confirmed by the senate as the first native interior secretary in U.S. history. The interior secretary oversees the Bureau of Reclamation, National Park Service, the Fish and Wildlife Service, and other agencies that manage the land, water, and coastal areas. Haaland is a member of the Laguna Pueblo that is a federally recognized tribe in west central New Mexico. President Joe Biden plans to decarbonize the U.S. economy and work more closely with native tribes. She will now represent the 1.9 million native people who live in the U.S. to combat climate change and conservation of nature. 
"As Native people, we aren't always used to having a seat at the table," says Rosalie Fish, a young Native athlete and advocate. "Now somebody – one of our own people – has finally risen up against the odds and is taking a stance for us."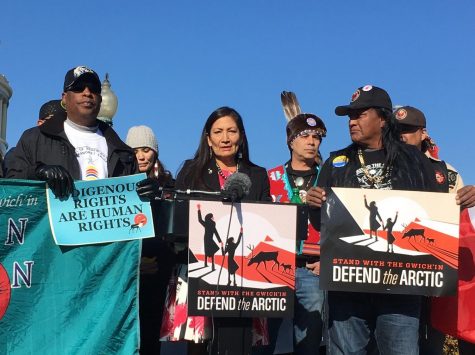 Haaland at a protest to cancel the lease to drill the Arctic. (Photo Courtesy Of: Google Images)
Haaland graduated from UNM (University of New Mexico) in 1994 then came back in 2006 to earn a degree in Indian law. Haaland served as the state's vote director for Native Americans in the Barack Obama reelection campaign. Haaland served as a chair of the New Mexico Democratic party from 2015 to 2017 then became one of the first two native women elected to congress. She was a U.S. representative of New Mexico's first congressional district from 2019 to 2021. Haaland's political career has always advocated for environmental conservation and as a voice for indigenous people. 
"I will work my heart out for everyone — the families of fossil fuel workers who helped build our country, ranchers and farmers who care deeply for their lands, communities with legacies of toxic pollution, people of color whose stories deserve to be heard, and those who want jobs of the future," Haaland stated.
Haaland's radical views to combat climate change receive criticism from Republicans. Haaland was a supporter of the Green New Deal proposed by Bernie Sanders but has pledged to enforce Biden's plan to combat climate change. Her main priority is to address the uranium mining in native lands that have been poisoning native land and water for decades that have harmed the health of the indigenous people. Haaland will work with Biden to create more clean energy and more protections for Native populations in the U.S. 
"The department has a role in harnessing the clean energy potential of our public lands to create jobs and new economic opportunities," Haaland said during her confirmation hearing. "The president's agenda demonstrates that America's public lands can and should be engines for clean energy production."