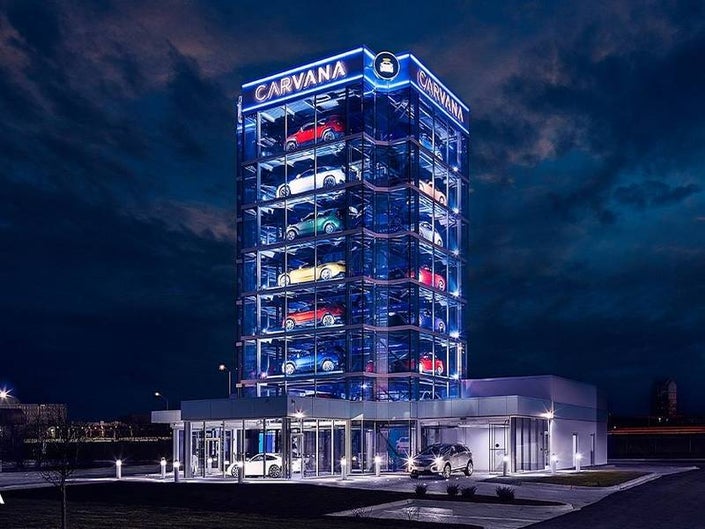 Photo Courtesy of Google
Carvana is a company that was first founded in 2012 by Ernest Garcia III, Ryan Keeton, and Ben Houston. The first of their car vending machines was created in 2013. They are a car copy that sells used cars that people can order and have delivered to their houses. One of their car vending machines is located on interstate-15 where customers can see their glass vending machines full of cars. When a car is ordered, it's put onto an elevator and sent down.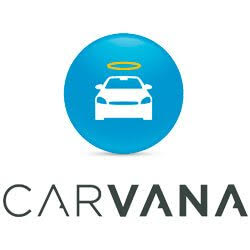 Buying used cars has become more common in today's world, especially when buying cars for teen drivers. Carvana can cut the time and process of buying a car nearly in half and have the car sent to the owners' house and returned if the customer doesn't like it. 
"Carvana allows anyone to buy and sell used cars online, but what makes it unique is the car vending machine. Customers can eventually choose to go to the Carvana location to pick-up and watch their car come down the glass tower," states 8 News Now.
The process of buying or selling a car from Carvana is pretty much completely online unless the person chooses to go to the location and watch the car come down the glass tower. 
Buying a car can sometimes be a complete pain, but Carvana makes it much more convenient and easier. 
"Carvana customers save valuable time and money by skipping the dealership and shopping online. Customers can buy their car and secure auto financing entirely online, then select a day and time convenient for them to pick up their vehicle at the Car Vending Machine," states Business Wire. 
The company caters to each person's needs and wants and makes it much easier to shop for a car.
Carvana is a company worldwide and they have their car vending machines in a bunch of locations. The location in Las Vegas made it a little more fun, making it seem like a slot machine and like people are winning the jackpot once they get their car.
"Upon arrival, they will be greeted by a Customer Advocate and receive a commemorative, oversized Carvana coin to insert into the slot machine, which will activate the automated vending process. Just like the excitement of hitting the jackpot, Carvana customers get a front-row seat to watch their vehicle descending through the brightly lit structure from the heart of the all-glass tower," states Business Wire. 
Carvana has very good service and is very welcoming. Every time a car comes down, it feels like winning a prize. 
Carvana is a very inclusive and good company. It also makes the process of buying a car much easier. Everything can be done almost entirely online, and it's a fun experience for customers to see their car come down in an elevator in an 11 story glass vending machine. Even more fun is putting a token in and "winning the jackpot."