March Horoscopes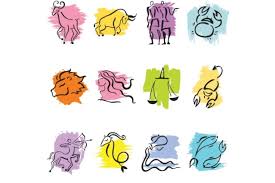 Aries: There is no need to worry this much, everything will turn out okay. Take a deep breath, and remember that whatever happens, you'll still be here at the end of the day.
Taurus: Relaxing is all fun and good, but don't forget that you need to work sometimes. It may seem tiring and hard, but pushing yourself is something that everyone does. You can do it!
Gemini: It is okay to admit you were wrong, and own up to what you did. Those who love you will take you back, so long as you show them honesty.
Cancer: It is always okay to reach out to others, no matter how small the problem may seem. Having someone to fall back on, when things get rough, is something that everyone needs.
Leo: It may be pretty hard right now, but there's no doubt that you'll make it through it! Even if you feel like giving up, remember there is nothing you cannot do!
Virgo: Even if no one agrees, doing what is important to you is extremely important! No matter how small, or unimportant it is, what you enjoy is for you, not others.
Libra: It may be a bit nerve-racking, but the first step to success is to put yourself out there! Apply to that dream job or college, and hope for the best!
Scorpio: It is very important to take some time out of the day for yourself. Watch whatever show or movie you want, read a book in one sitting. You deserve to.
Sagittarius: Indulge just a little bit this month! Buy the thing that you think you don't deserve, eat at your favorite restaurant, spend a little extra time looking at shop windows.
Capricorn: It might be tempting, but do your best to not slack on your work. Doing it on time is better than doing everything late. And when you're done, you can reward yourself all you want!
Aquarius: Did someone say self-care? Pamper yourself this month! Sleep as much as you need, paint your nails, take a hot bath and just enjoy doing what makes you happy!
Pisces: This is your time to shine! Show off your talents, let everyone know what you are capable of! Nothing can get in your way.