Netflix's Fund for Diversity
Netflix, a well-known American online streaming platform and film producer, has announced that they will be spending $100 million to improve diversity in film. This large sum of money will be spent over the course of the next five years to help underrepresented communities find their own roles on the big screen.  This will provide funding for diversity in several organizations as well as internally within the company.
Netflix had recently commissioned a study of the diversity of its movies and TV shows, and the results showed the gaps remaining throughout their films. With these results in mind, it directly led to this new fund in hopes to close those gaps in their films. Examples of these gaps were found in the study to often be the Latin community and the LGBTQ+ community as both leads in the film and creators of the films.
Co-chief executive and chief content officer of Netflix, Ted Sarandos, has stated," Doing better means establishing even more opportunities for people from underrepresented communities to have their voices heard, and purposefully closing capacity and skill gaps with training programs where they are needed."
Executives and spokesmen of Netflix have voiced the importance of properly portraying diversity in film. All audiences and viewers of their platform are different, making it increasingly relevant to have more representation, as well as giving underrepresented actors more opportunities in film.
"I think it's important that the content reflects the people that are watching it," says Sarandos in an interview. "I think the way people can connect with content, with a great movie or great series, is that they see something of themselves in that, either that it's very relatable, that it might look like them, or it reflects a life experience that they've also experienced."
Netflix has often been a leader in terms of change within the film industry and streaming platforms as a whole. Throughout the years, Netflix has changed the industry and has helped it to grow and evolve. With these accomplishments, Netflix is continuously working to grow, improve, and evolve its company every year. Through working for more inclusiveness on screen their viewer may feel a much stronger connection to their favorite shows and movies.
Netflix stated during release, "We are still in the early stages of a major change in storytelling – where great stories can truly come from anywhere, be created by anyone, whatever their background, and be loved everywhere. We hope to stimulate change not just at Netflix but across our industry more broadly."
About the Writer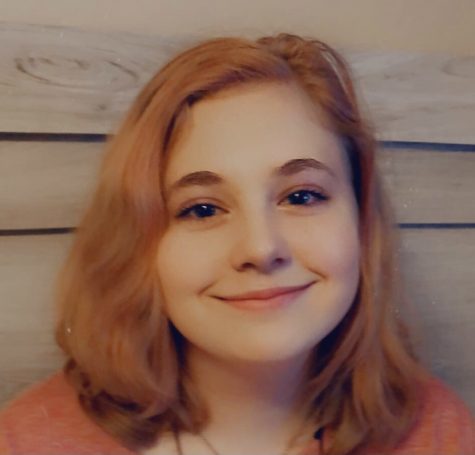 Alyssa Greer, Journalist
Alyssa is someone who likes to stay up to date with current events and inform those around her on what she has discovered. She finds pleasure in drawing...