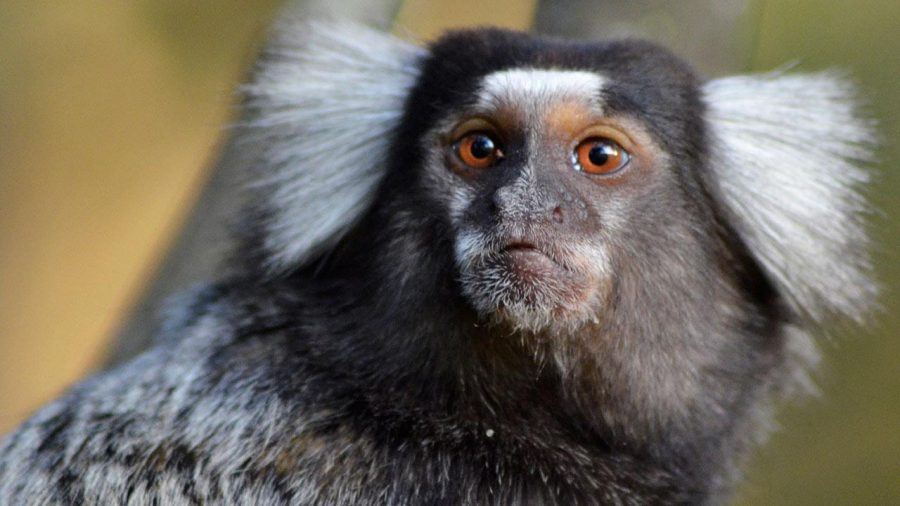 Photo Courtesy of Sciencemag.org.
Marmosets are truly fascinating monkeys that have very complex social lives even though they are only about 6 inches fully grown. According to Science Mag, "Extended families of up to 15 marmosets live, eat, and hang out with each other, but only one or two pairs within each group, breed. When babies are born, the whole clan pitches in, siblings, cousins, aunts, and uncles all take turns caring for the young. It takes a village to raise a marmoset."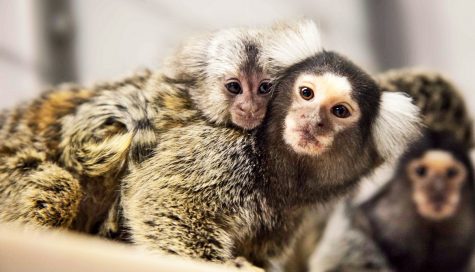 New research has shown that marmosets actually eavesdrop on other monkeys to determine if they would make a good addition to their group.
Scientists at the University of Zurich played audio recordings of marmoset interactions between random marmosets and recorded their response and nose temperature since the nose is the only part of the marmoset not covered in hair. They played sounds of marmosets communicating amongst each other, like the opposite sex talking with a baby marmoset, and marmosets communicating individually, like baby marmosets begging for food by themselves.
 They found that marmosets who listened to multiple marmosets communicate had higher nose temperatures and they fluctuated on certain calls, which proves that they can actually interpret what they are saying. "These marmosets are not just passive observers of third-party interactions, they really interpret and understand what third parties are doing," said Rahel Brügger, a doctoral candidate in anthropology at the University of Zurich. The even marmosets showed preferences in certain calls. They tended to show more interest with cooperative mates, than competitive ones.
 Who would have thought that a monkey no bigger than a person's hand could have so much social capability?