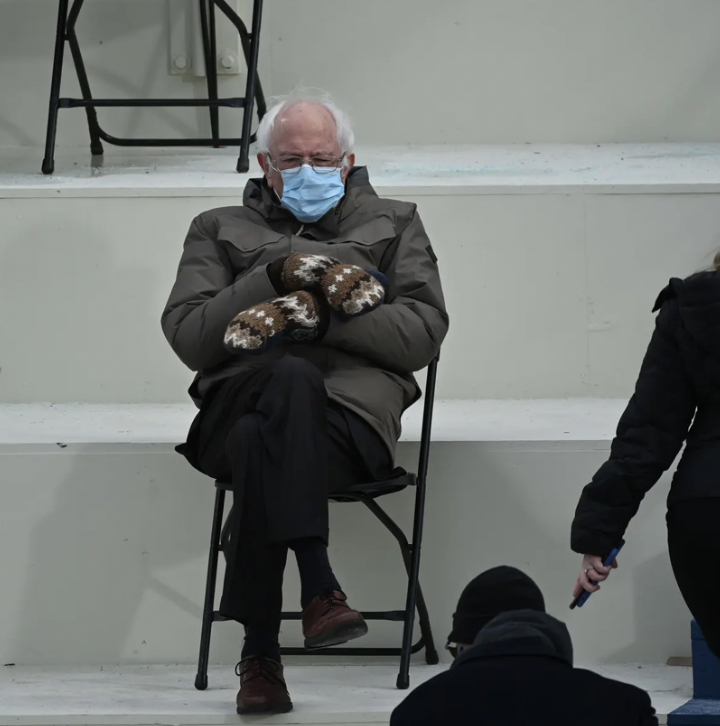 Photo Courtesy of: Google Images
Since the inauguration, Bernie Sanders has raised 1.8 million dollars for charity with merch he made out of the mittens meme.
The photo of Sanders sitting alone at the inauguration with his coat and mittens quickly went viral, leading to thousands of photoshopped images of Bernie and his mittens sitting in unusual places.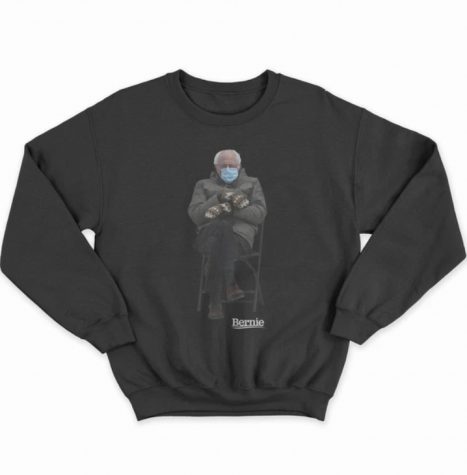 Pretty soon into the internet attention, Bernie created "Chairmen Sanders" merch, a sweatshirt featuring the famous photo. It sold out in less than 30 minutes, and all of the money was donated to hunger relief and to help working class people in Vermont.
"Jane and I were amazed by all the creativity shown by so many people over the last week, and we're glad we can use my internet fame to help Vermonters in need," Sanders said in a statement, referring to his wife. 
Although the senator was happy that he was able to help so many people in need, he brought the issue back to government aid and restated his belief that the government should be in charge of helping people who are struggling, not private charities.
"Even this amount of money is no substitute for action by Congress," he said, "and I will be doing everything I can in Washington to make sure working people in Vermont and across the country get the relief they need in the middle of the worst crisis we've faced since the Great Depression."
As for the mittens themselves, the woman who made them owns a small business and is getting a lot of attention herself. Her name is Jen Ellis and she's a Vermont school teacher and mother. The mittens were handmade out of recycled fabrics, and Ellis did not expect them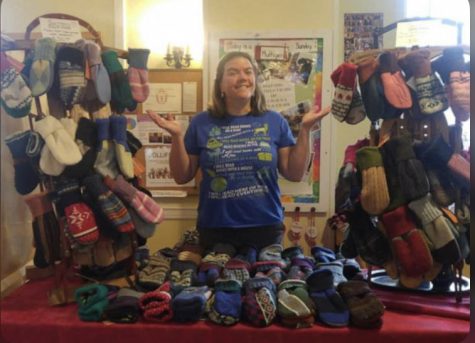 to end up on the national stage.
"The woman who made the mittens… she is a schoolteacher [and] is a very very nice person, and she's been somewhat overwhelmed by the kind of attention that is being shown to her mittens," said Sanders.
Ellis told reporters how flattered she was, but also spoke on trying to not let the mittens overshadow the historical events that took place at the inauguration.
"People wear things from famous fashion designers to the inauguration and there was Bernie wearing mittens that I made in my craft room with a sewing machine that my mother gave to me when I was 12," she said.
"I've tried not to let all of the mitten business overshadow the gloriousness of sitting with my 5-year-old daughter and my partner and watching the first woman be sworn in as vice president. That's amazing."