McDonald's Brings Back Their Spicy Chicken Nuggets
The well-known fast-food restaurant, McDonald's, has just added an old item back to their menu and many people can't wait to order it. On Monday, February 1st, the fast-food chain announced that their delicious spicy chicken nuggets were going to return to the menu along with the Mighty Hot Sauce that goes well with them. The chicken nuggets were introduced for the very first time during September but were taken off the menu in October.
McDonald's never said that it was going to be a permanent item on their menu when they first came out and they definitely did not expect for them to become so popular. The nuggets eventually sold out due to many people ordering them. Although they were taken off the menu last year customers can head to their closest location now and start ordering them again.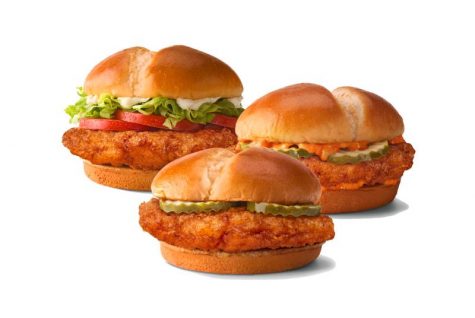 These spicy chicken nuggets were actually McDonald's very first flavored McNugget since mcnuggets were first introduced in 1983. These nuggets are coated with a spicy breading that adds some kick to them. "Breaded in a crispy coating, flavorfully spiced with a blend of aged cayenne and chili pepper, they're sure to get your attention," says McDonald's.
Their spicy chicken nuggets aren't the only spicy item that is going to be on the menu. On February 24th the fast-food chain will be adding not one but three new spicy chicken sandwiches. The first of these new sandwiches will have shredded lettuce, tomatoes, mayonnaise, pickles, and a flavorful pepper sauce.
The second sandwich will be just the regular chicken sandwich that is topped with crinkle-cut pickles and will be served on McDonald's new toasted, buttered potato roll. Finally, the last of their new sandwiches will be a crispy fillet that is made with all-white meat chicken.
"We believe it's going to jump-start our chicken journey, build our chicken credentials, and get people to start looking at us differently," said McDonald's President, Joe Erlinger. 
Many customers are very excited about all these new items that are being added to the menu and can't wait to buy them. Hopefully, these new (or returning) chicken-related foods will be sold for a long time so that everyone can try them. Everyone who wants to get the returning spicy chicken nuggets should go ahead and get them now but customers can also look forward to the new sandwiches that are coming out soon.