February Horoscopes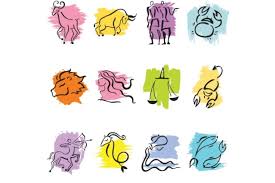 Aries: Spend time with the people close to you this month, some might need it more now than ever. Watch a movie, cook them a treat or just give them a call to make their day.
Taurus: Self care is the definition of this month, and you do it well. Clean your room up, buy your favorite food, watch any show you want; it is all about you this month!
Gemini: School is almost over, so don't start slacking now! Finish up as strong as you can, and do your very best to get all of your assignments in. Just don't push yourself too far!
Cancer: Try your very best to keep up with your resolutions, you can do it! It may seem hard to keep doing the things you promised yourself to do, but if anyone can do it, it's you!
Leo: Take it as easy as you can this month. Pushing yourself is not always the best, and you deserve a break. Remember that everyone takes it slow sometimes, no matter how good they are.
Virgo: Try being a little kinder this month. Compliment someone when you get a chance, hold open the door, or simply stop arguing with your family so much. You deserve kindness and so does everyone else.
Libra: Take this time to learn something new this month! Be it drawing, playing an instrument or anything else, give it a try! You could be great at it, and you won't know until you try!!
Scorpio: Disconnect for a little this month, and just focus on the little things in life. Spend some time in the sun, appreciate the nature around you, just enjoy your time.
Sagittarius: Enjoy the little things in your life. Stop and look at the things you don't look at all of the time, thank people who do 'meaningless' jobs, appreciate everything you can.
Capricorn: It's okay to let people into your life, no matter how scary it may seem at first. Not everyone has bad intentions, and some would be perfect for you. Set your boundaries and all will be fine.
Aquarius: Things may not seem the best right now, but it will all work itself out. Trust those around you, and stay calm. You'll make it.
Pisces: Make sure you let the people you love know that you love them. Everyone deserves to have that feeling, and sometimes it's nice to return that feeling. Show your love for them however you can, and it will surely be given back to you!