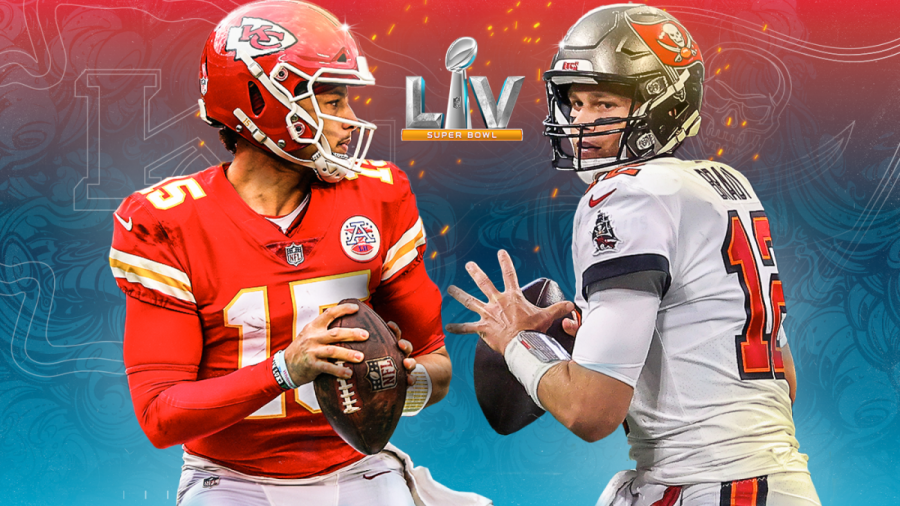 It is not likely that sports fans witness a matchup that is coming forth on Sunday, February 7th. Regardless of who comes out on top, history is going to be made. The red hot defending champions, Kansas City Chiefs, will face up against the Tampa Bay Buccaneers, who are making their first Super Bowl appearance since 2003. But the matchup that everyone is looking forward to is that of the signal callers, two quarterbacks who have a small history of playing each other. With their first matchup being in the AFC Championship game in 2018, while Tom Brady was on the New England Patriots, ended up with Brady coming out on top in overtime. The second go around, during the regular season in 2020, Brady, now with the Buccaneers, ended with Patrick Mahomes victorious in a 27-24 victory. This upcoming matchup will be one for the books, though, as it is being played on the biggest stage that there is to play on. It is win, or go home for months pondering "what if?"
For Brady, a win on Sunday will add another championship ring on top of his record six that he wears on both of his hands. For Mahomes, winning the Super Bowl for his second consecutive year would give him the throne of owning the best first 3 full season for a quarterback in NFL history, with his first full year as a starter ended with an MVP and coming just short in the AFC championship game, and his second and third ending with holding up the Vince Lombardi trophy.
Tony Romo, former NFL quarterback for the Dallas Cowboys, now play by play commentator for CBS, shared his thoughts on the legacies that will be affected from the outcome of this star-studded matchup.
"I really think this game is a legacy game… This is going to be one of the great matchups in sports history. This is what you talk about with your friends. Could you imagine if Michael Jordan got his team to the Finals against LeBron — who is becoming the face of the league? We're getting that this Super Bowl. It's like Jack Nicklaus against Tiger Woods. There's nothing else I could find."
Romo called this game the biggest of Patrick Mahomes career, which could very much be so. If Mahomes wants to be remembered as the greatest quarterback to lace up his cleats and strap on a helmet and shoulder pads, he must come out victorious against the man who has that title right now. There is no gaurantee that Mahomes will ever face Brady in a Super Bowl again, and even if they do face off a second time on the biggest stage, it will not have any change on the  G.O.A.T (greatest of all time) conversation. If Mahomes can come out on top, and continue winning championships and dominate the league for the next decade, he will secure the title of the greatest ever.
Romo went on to add more of his thoughts on the G.O.A.T debate.
"The fact that Patrick Mahomes is somehow in this discussion shows you how amazing this guy is. There's a chance for Patrick Mahomes playing this game, to climb the ladder. If Mahomes wins, he keeps that door open."