January Horoscopes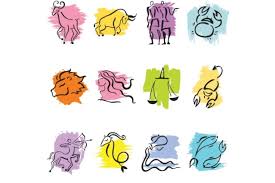 Aries: It's time to start working out! This is a new year, and it's time to improve yourself! Learn how to cook or sew, start reading more, or even work on becoming a better person.
Taurus: You are more than happy with yourself, why change now? Take some time for yourself, you deserve to come first this year.
Gemini: This year, start taking things one step at a time. There is no need to take on everything at once, it's okay to push things to another day. Overwork yourself for nothing.
Cancer: Take some time improving what you already know, make it as close to perfect as you want. There is nothing stopping you from growing one set skill, so why not take this year to do it?
Leo: You don't need to worry about others so much, start thinking about yourself. Do what you want to do, not what others want you to do. Remember that you are just as important as everyone else.
Virgo: The weather is still cold out, and you are loving it! Cold is where you thrive, and there's nothing better than a cold new year to you.
Libra: Staying warm is your specialty, as you have no intentions of freezing before the new year is over. Keeping yourself warm is probably one of your greatest straightens this time of year.
Scorpio: You don't need to care about what other people say or think, you are worth so much more than their opinions. Just keep rocking life like you always do, and don't worry about those who don't like it.
Sagittarius: This year, try being kinder to those around you. Be it friends or family, or just your fellow students or coworkers, try being kinder to them this new year.
Capricorn: It's a new year for you, that means new shows as well. Get your comfortable clothes on, and watch whatever you want in one sitting, this is your year now!
Aquarius: You are important, but sometimes letting others in is nice. Get to know people more, and start treating them the same way you like to be treated.
Pisces: Let others care for you, and give yourself a break. You do not need to be carrying the world on your shoulders, it's okay to let others do that. Take a break, and leave it for another day.