December Horoscopes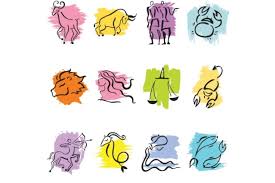 Aries: This season, take some time for yourself. You deserve the rest, no matter how much you try to deny you don't. Just relax, and let the time go by.
Taurus: The cold has never been your friend, but it's time you put that past you. It's the holiday season, and you couldn't be happier! Multiple layers will be your friend for a while.
Gemini: You absolutely love baking and cooking this time of year! With your favorite movies playing the background, whats not to love? Plus, theres alway an eager taste tester somewhere in your house.
Cancer: Staying warm is your specialty, so you have no problem when temperature starts dropping. It's just an excuse to grab your comfy hoodies!
Leo: You live for the cold; no matter how low it drops. You don't care how red your cheeks get, because you're to busy having fun!
Virgo: Holiday cookies are your absolute favorite and now it's the season to bake them all and binge on them. From sugar cookies, snickerdoodles, and all the ones in between, you love them! Happy holidays to you!
Libra: Holiday movies are your favorite thing to watch this time of the year. Sitting on the couch with coco, a blanket and a movie? That's everything you love.
Scorpio: Even though you can't see your friends or family in person, you can always call them up to spread some cheer! Stay safe, and wish your friends a good season.
Sagittarius: Once finals are over, you're about to go radio silent. This break, take some time for yourself; sleep in, eat what you want and don't even think about learning. You've earned it!
Capricorn: The season is all about traditions for you. You love them, from the smallest to the biggest one. Having something normal for you, during this time, is a relief.
Aquarius: It's cold outside, but at least you're warm. You have no issue with the weather' so long as you're outside. It's a good deal and you're more than happy to comply.
Pisces: It's time to take a break. No post holiday diets, no working out, just relaxing. Take a second for yourself this season, start things up after new year.