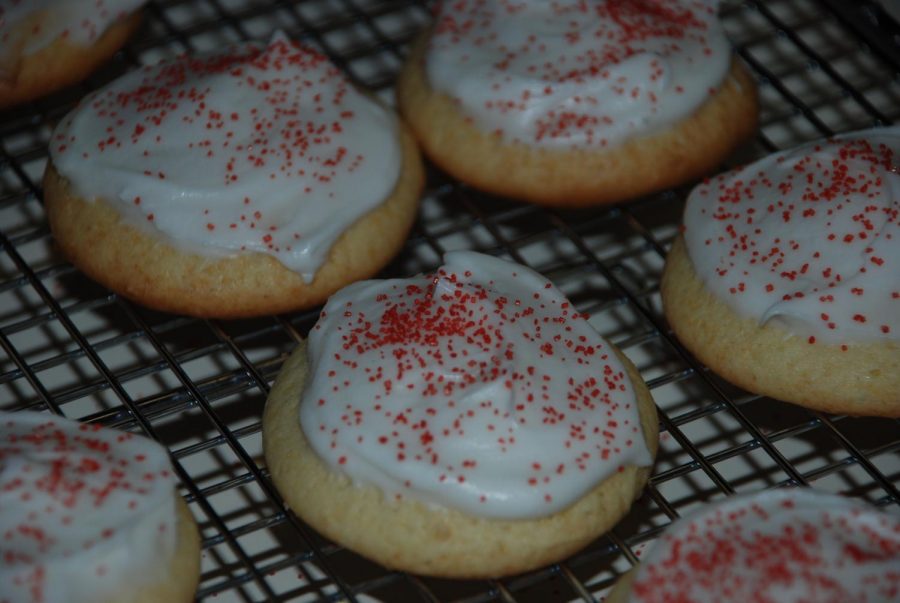 Photo Courtesy of Google Images
Mr. Krohn's Christmas Cookies
       This is a very old Mennonite recipe that originally called for lard from the fall butchering of the pig.  It was modernized during the 1970's to substitute Crisco.
Ingredients
1 ½ cups sugar
1 cup sour milk (add a dash of vinegar to the cup of regular milk)
2 tsp. baking powder
1 tsp. salt
1 tsp. vanilla
1 cup shortening (Crisco has cup blocks out now, very handy)
2 eggs
1 tsp. soda
1 tsp. nutmeg (or your substitute spice)
3 ½ cups flour
Frosting: 
1 lb. powdered sugar
3 tbsp. butter
2 tbsp. milk (add more VERY gradually if needed)
Directions
Instructions Checklist
Note: When I originally scooped them out with an ice cream scooper and baked them, they came out like igloos, press them down some to make more of a regular-sized cookie. We also used parchment paper to bake them on which worked well.
Step 1
Bake at 375 degrees for 10 min. (I usually do 11-12 minutes in the oven). Eat profusely when done.