Landon Larson – Running for the Ridge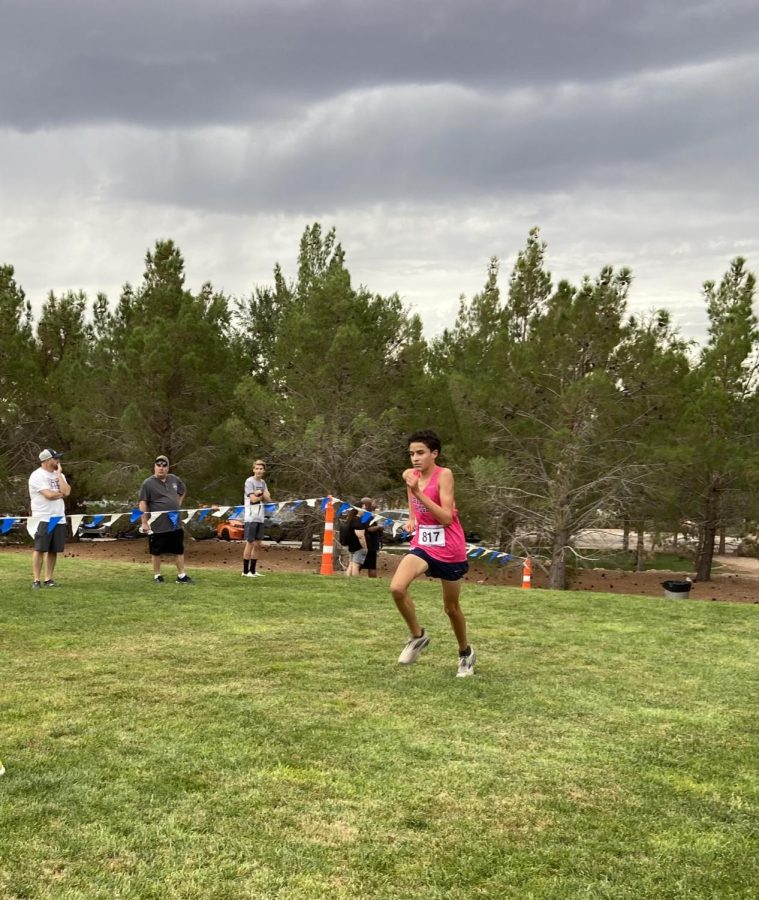 Sophomore, Landon Larsen, loves to sweep the courses running for the Shadow Ridge Cross Country Team. Ever since the beginning of seventh grade Larsen has been utilizing his time to become the runner that he is. Day in and day out Larsen speeds along the courses faster than ever.
"My average mile time is anywhere from five minutes to five minutes ten seconds and my average race time is seventeen fifty two," Larsen says.
Larsen enjoys the atmosphere and finds fun in running with his friends, he even finds running with them motivational.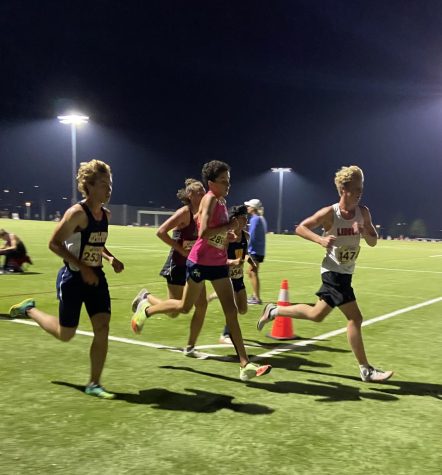 "My favorite part is some of my friends on the team," Larsen Explains. "Since you motivate each other, if someone else is running faster and you're running with them, you're probably going to go faster too."
Working hard wasn't all sunshine and rainbows for Larsen when he faced the dreaded setback of injury. Larsen got himself in a little running trouble after injuring his shin.
"Last year I got a stress fracture on my shin because I ran too much," Larsen says. "It started with a pain and I thought it would just go away so I kept running on it but it just got worse and worse and then over time the crack just got bigger and bigger and then eventually a chunk of my shin just fell off and then I wasn't able to run on it anymore. I went to the doctor and I had to take 12 weeks off of running."
With any injury comes setbacks, and Larsen had his fair share of them.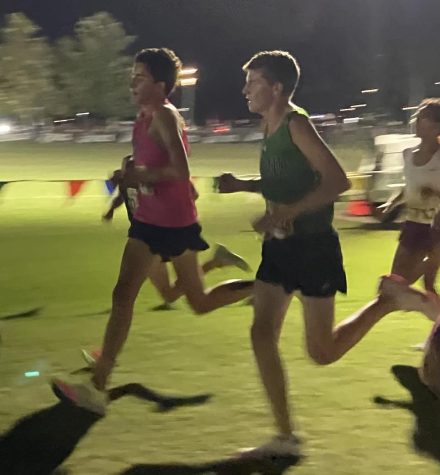 "I had to use crutches for about three months and after that my leg was super tiny because it lost a ton of muscle from not using it," Larsen says. "My time went from a 4.52 mile to a 7.45 mile, but I'm a little bit faster than where I was before."
Though Larsen faced several challenges associated with injury, he also learned a lesson about not overworking himself.
"You shouldn't do more than what the coach tells you because the coach knows best. I was just doing too much extra that the coach didn't tell me to do," Larsen explains.
However, Larsen didn't let his injury stop him. He came back and even set large goals for himself.
"I just want to be faster; my goal by senior year is to be the fastest.  I'm not sure if that's possible since there's a lot of fast kids, but working hard every day eventually I'll be one of the fastest kids out there."
With hard work and dedication Larsen has accomplished more than he ever imagined and still has an impressive career ahead of him.