Horoscopes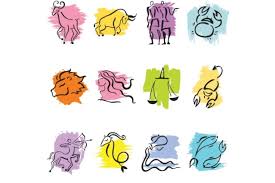 Aries: Expect something new this month. As the season changes, so will you. Although this month may seem dark and spooky, don't let it stop you from having fun.  Remember, there's always someone there to catch you when you fall.
Taurus: The season is dark and dreary, so make sure you take care of yourself. Snuggle up, watch your favorite horror movie, and call it an easy night. Maybe keep a light or two on, just to be safe.
Gemini: Take a step back and relax. You've made it so far, and 2020 is almost over. From now on, it's all good times ahead, and you deserve nothing less.
Cancer: It's that time of year again. Netflix has a lot of true crime docuseries on right now and it's the perfect time to start binge-watching. Don't forget to grab your favorite comfort item.
Leo: Things have been hard lately and you feel like school has been kicking your butt. You've stuck it out and should have an easier month this month. Take some time for yourself; you've earned it.
Virgo: Horror might not be your thing but there are plenty of other movie genres that can keep you occupied. Candy is cheap this time of year and it's a great time to watch some good ole family sitcoms.
Libra: Stay safe be present in each moment. Don't worry so much about what others think of you, focus on being true to yourself.  You will find yourself being much happier this month.
Scorpio: You've always loved the dark, so with summer fading into fall, you have no reason to complain. Focus your attention on finding a new hobby that will keep your mind occupied throughout the next few months.
Sagittarius: Be careful when you decide to scare your friends and family, not all of them are able to handle it like you. Be sure to bribe them with candy to forgive you.
Capricorn: Yes, you should absolutely have a movie marathon. Also, yes, you should do it in the dark while you're home alone. Just make sure the doors are locked.
Aquarius: You've been working so hard lately, and you clearly have no intention of stopping. Remember to take some time for yourself, and try not to get burned out. Your health is also important.
Pisces: New opportunities will be provided to you this month, try not to hesitate when they are offered. You make smart choices and have a natural gut instinct when making decisions.